No numbers yet, but district promises to keep residents informed
By Richard Finch Jr.
The Tube City Almanac
May 04, 2020
Posted in: McKeesport and Region News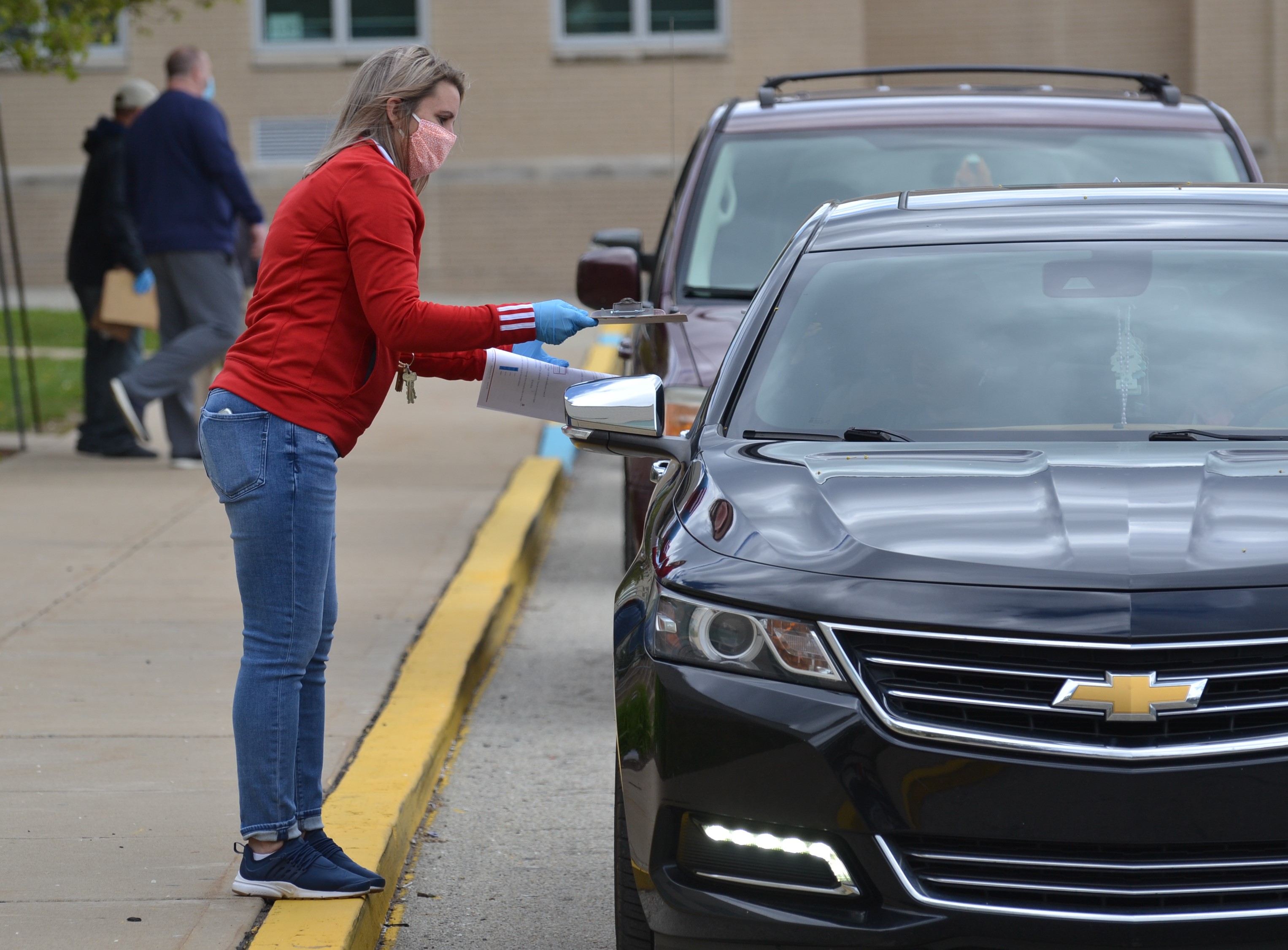 On April 21, McKeesport Area School District administrators distributed electronic devices to students and parents so that they could do schoolwork from home during the coronavirus pandemic. Above, Joan Wehmer, district business manager, and below, Mark Holtzman Jr., district superintendent. (Both photos: Richard Finch Jr. for Tube City Almanac)
---
School board members in McKeesport Area School District expect to be considering a property tax increase for the 2020-21 academic year.
At April's board meeting, Superintendent Mark Holtzman Jr. told school directors that the administration is working on a preliminary budget to determine "what the deficit is, and how we can manage that based on our current fund balance and expenses."
Some of the expenses were predictable, including debt service, increases in pension costs and tuition for charter school students, Holtzman said, but others are related to the COVID-19 crisis that forced schools statewide to cancel all in-person classes on March 13.
Holtzman said the district is "still working on trying to (keep) the numbers down."
School Director Dave Donato asked when the public will be notified about the potential increase. "Is there any way we can let the public know what were up against, when we raise taxes?" Donato said.

Holtzman said preliminary budget information cannot be released yet because it's not complete.
"We are still not prepared to have a vote, or have anybody prepared to vote on these particular numbers," Holtzman said. "They are subject to change based on any decision we may make in the future."
Retired business manager Dave Seropian, who sat in on the meeting, said the district's debt service is expected to increase to just over $10 million, charter school payments to $7 million, and health insurance to $5.9 million.
Some of the debt service costs are reimbursable, Seropian said. "We pay the $10 million, then apply (for) reimbursement for the state share, which is a little over $1 million," he said.
School property taxes increased 0.68 mills in 2019, to 20.16 mills. In 2018, school property taxes increased 2.11 mills. Each mill represents $1 in taxes on each $1,000 of value of a property.
In other business, iPads were distributed to students on April 21 and 23 at Founders' Hall Middle School, in what Holtzman called "a very strategic effort" to transition students to virtual learning.
"We are excited about the virtual effort, but we understand there are still some access issues and some students and families prefer to work with paper packets," he said.

Holtzman said the district is planning on purchasing additional electronic devices to make "strong preparations for the fall, in case this pandemic continues to haunt us."

The district is "really focused on our seniors right now, thinking about them at this time in their lives as well as trying to come up a plan on a graduation ceremony, if at all possible," he said.

School directors unanimously approved a resolution to temporarily suspend in-person meetings as a result of the coronavirus pandemic. The resolution brings the district into compliance with legislation recently signed into law by Pennsylvania Gov. Tom Wolf that allows public officials to conduct meetings online.
The process has been approved by the state Department of Open Records, Solicitor Gary Matta told the board.
School directors also voted unanimously in favor of a resolution to resume the Energy Savings Construction Project, with safety precautions in place to comply with state and federal health guidelines.
State officials have said construction projects may resume if they are "deemed critical," Matta said.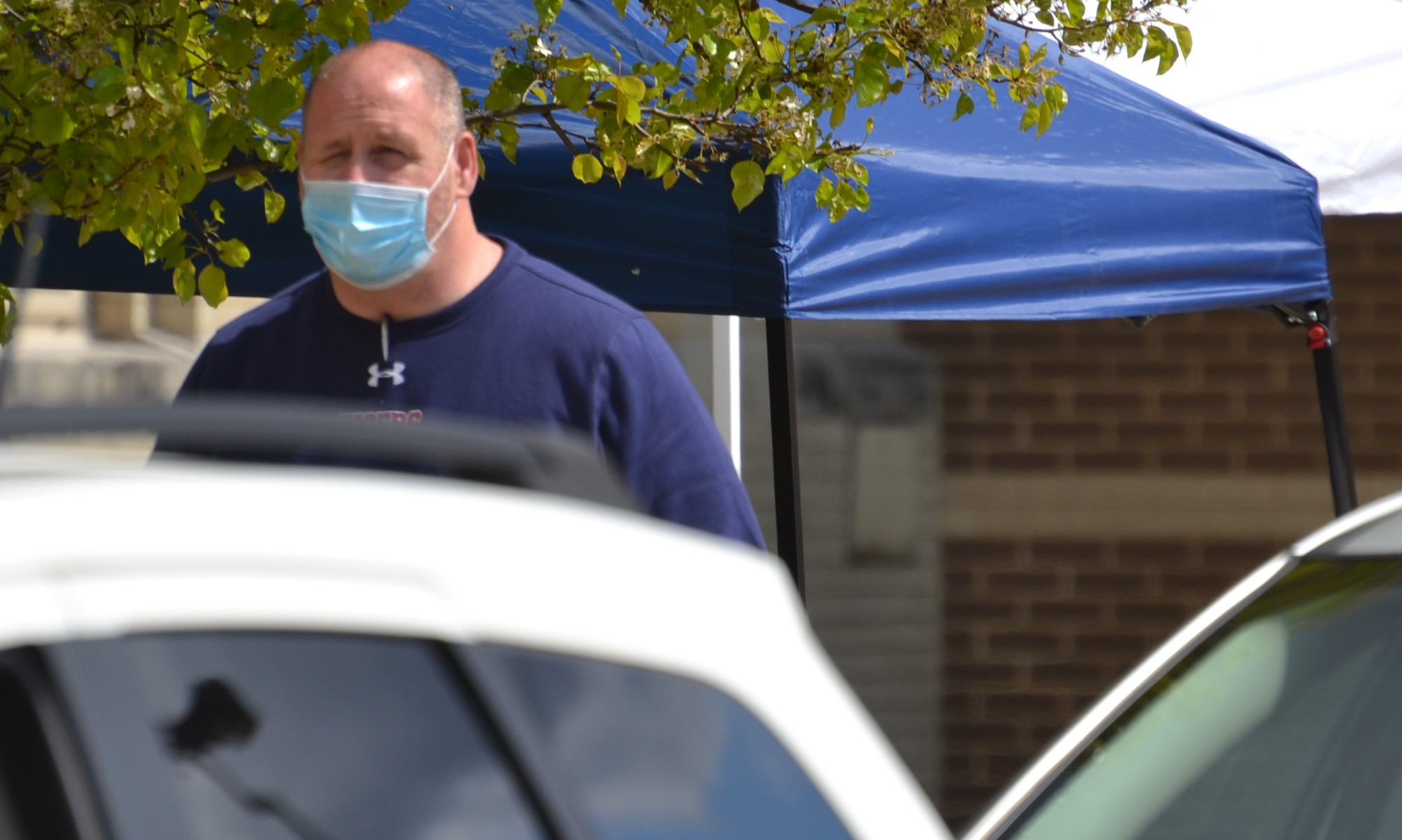 ---
Richard Finch Jr. is a freelance writer who covers McKeesport Area School District, White Oak and a variety of other topics for Tube City Almanac. He may be reached at finchr43@gmail.com.
Originally published May 04, 2020.
In other news:
"City Marina Reopens, …" || "Residents Seek Answer…"