(Advertisement)
Tube City Community Media Inc. is seeking freelance writers to help cover city council, news and feature stories in McKeesport, Duquesne, White Oak and the neighboring communities. High school and college students seeking work experience are encouraged to apply; we are willing to work with students who need credit toward class assignments. Please send cover letter, resume, two writing samples and the name of a reference (an employer, supervisor, teacher, etc. -- not a relative) to tubecitytiger@gmail.com. (4-11-2023 to 4-30-2023)
To place your ad, email tubecitytiger@gmail.com.
Ads start at $1 per day, minimum seven days.
McKeesport native transforming former school into senior housing
By Jennifer Sopko
The Tube City Almanac
April 05, 2021
Posted in: McKeesport and Region News

Editor's Note: The writer has a conflict of interest. Branden Kucich is the writer's second cousin. This article was written after initial interviews with Branden and Heather Kucich in April 2018 and follow-ups in March and April 2021 once the Centennial School project broke ground.
---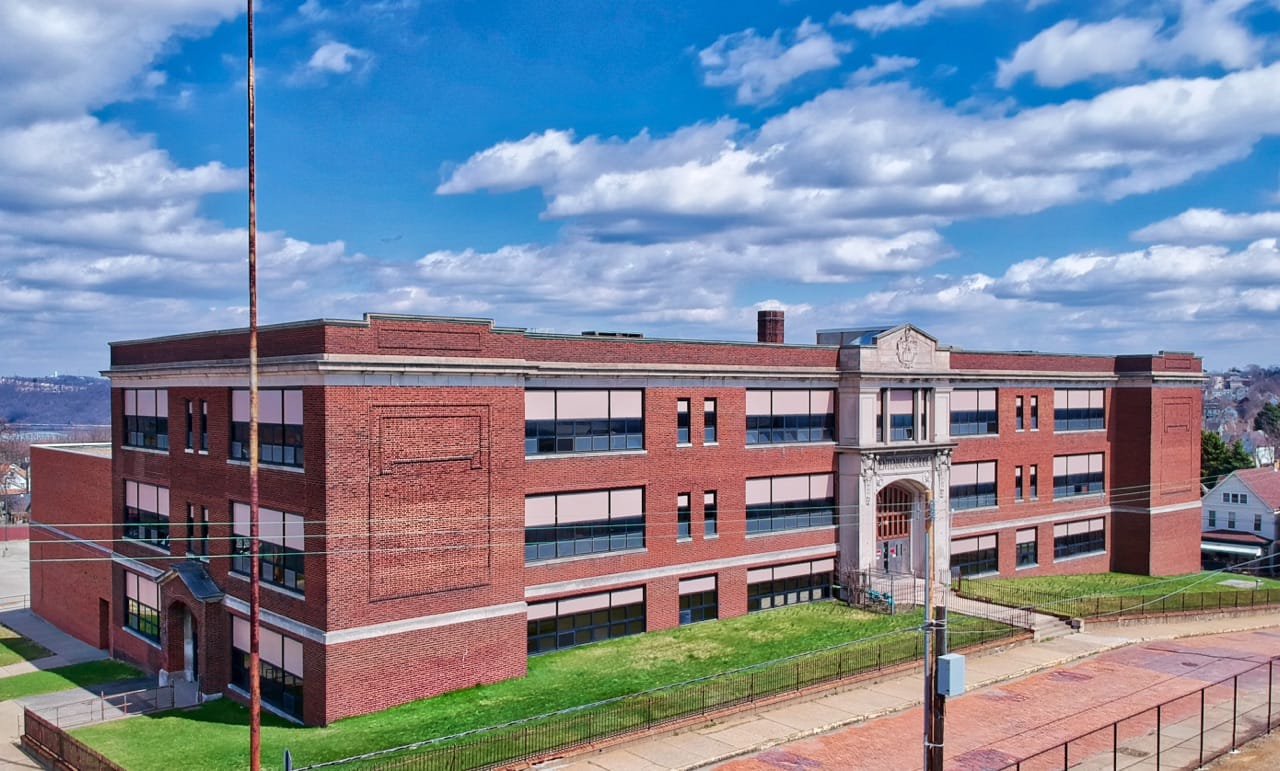 The former Centennial School opened for the 1921-22 term at the corner of Beaver Street and Union Avenue. The building is being turned into senior citizen apartments. (Submitted photo courtesy Kucich Construction)
---
Nearly a century after the new Centennial School in McKeesport opened its doors to local students in the fall of 1921, the historic building will soon welcome a new class of seniors.
Branden Kucich, 38, and his wife Heather, 37, of North Huntingdon Twp., have added to their growing portfolio of rental properties in McKeesport and White Oak by purchasing the defunct elementary school and transforming its empty classrooms into senior living apartments.

The Kuciches' project will not only return a longtime tax-exempt property to the city's tax rolls but also add to a recent trend of building restorations in McKeesport.
After closing almost a decade ago, Centennial had sat vacant for about three years when the McKeesport Area School District put it up for sale.

The district had shuttered three elementary schools midway through the 2013-14 school year — Centennial, George Washington and White Oak — in anticipation of building Twin Rivers Elementary School, which houses kindergarten through fifth grade students.

RMK Investments, one of the Kuciches' holding companies, was the loan bidder in November 2016 for the two-acre property at 1601 Beaver St.

At the time, "there wasn't much interest from investors in the school," Heather Kucich said.

The couple's vision was to convert the empty school into an ages 55 and older senior living complex.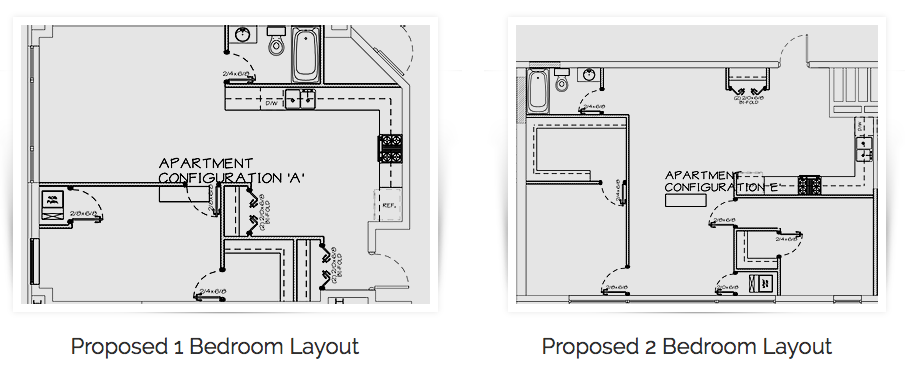 (Courtesy Kucich Construction)
---
Axis Architecture of Monroeville is behind the design that will transform three floors of classrooms into 42 apartments, most of which will be approximately 770-square-foot one-bedroom apartments, with a few two-bedroom options. Each apartment will also have its own kitchen, living area, bathroom, and storage space.

An elevator in the eastern wing will provide ADA-compliant accessibility to all floors, which will also have laundry facilities and several community rooms where residents can socialize.

The Kuciches have sought a commercial tenant for the school's combination gymnasium, cafeteria and theater — that space is slated to be assisted living, according to Branden, who is general contractor, while Heather serves as project manager.

The bulk of the renovations will be internal, but new landscaping will be added, too. The couple plans to keep some of the school's vintage architectural elements, restore the wooden door frames, and preserve the 1921 dedication plaque.

It's taken more than four years to break ground on Centennial's $3 million to $6 million makeover. The building's sale wasn't finalized until March 2018, as the Kuciches needed to secure a reverse subdivision to combine 18 individual parcels that comprised the school's parking lot. The property's zoning designation also needed to be changed to mixed-use to accommodate the blend of residential and commercial uses.

In the two years since the sale was complete, the couple had to negotiate a sizeable loan to finance the project, prepare architectural drawings, and then halt construction work during the coronavirus shutdown in 2020.

They were finally able to start clearing out the building and begin framing earlier this year. Ten units are already taking shape in one of the building's two wings.

It's been a surreal experience for Branden — who was a student at Centennial — to now own and reinvent his childhood school.

"It's different just seeing the classrooms that I was in that are apartments now, framed all in. That's one thing that's neat about the project," the McKeesport native said.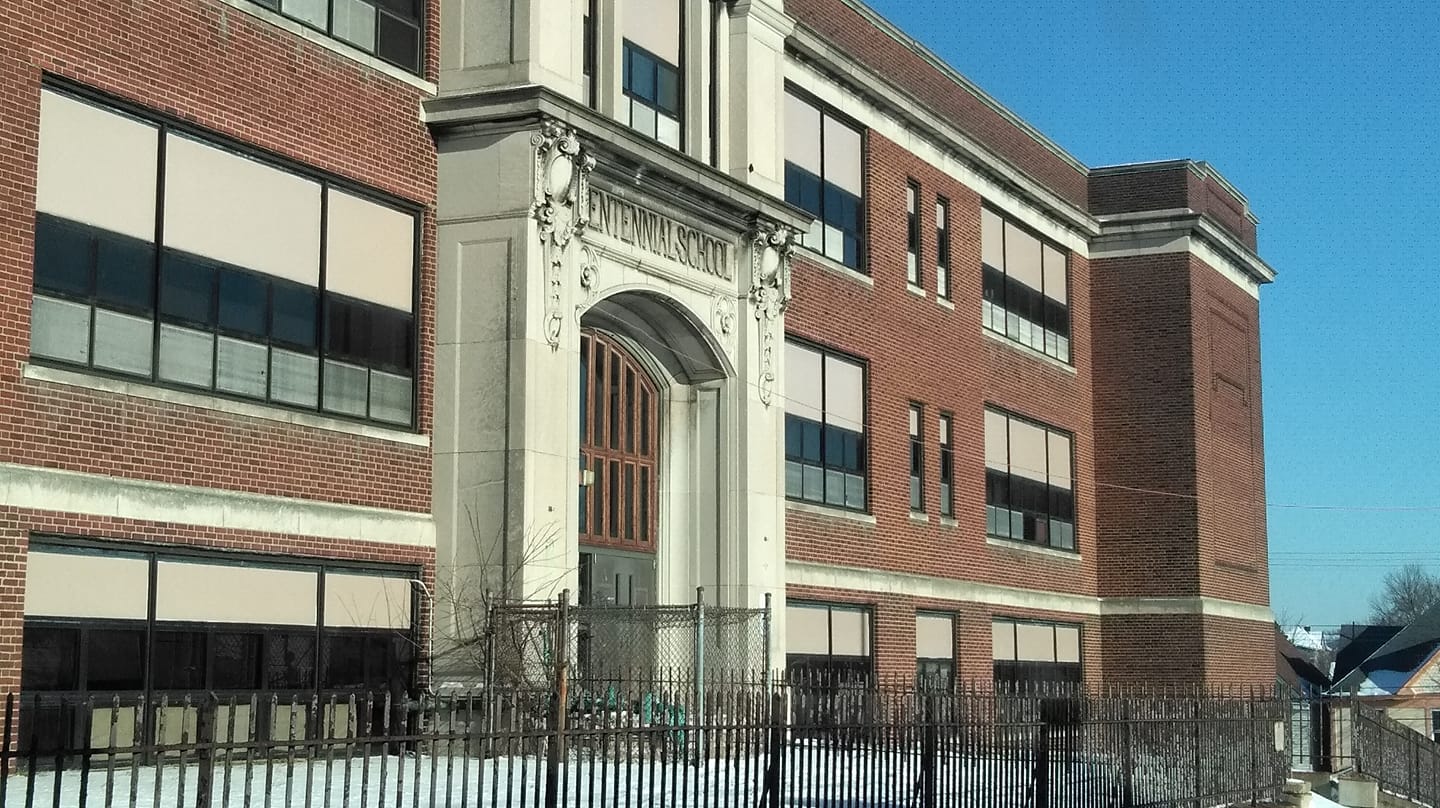 (Submitted photo courtesy Kucich Construction)
---
Designed by architect J.M. McCollum and built by general contractor J.G. Fullman Company of Pittsburgh, the current Centennial School opened for the 1921-22 term at the corner of Beaver Street and Union Avenue.
It replaced the original school destroyed by a fire on Dec. 29, 1919. The new school cost the district nearly a half-million dollars to construct.

The first Centennial Public School Building was named in honor of McKeesport's centennial anniversary of its settlement. Work began on the ornate turreted structure, designed by H. J. Lohman, in 1894 and the school was formally dedicated on Sept. 19, 1895. Daniel Stratton was the general contractor.

The last major overhaul of Centennial was in 1993 — when the winged additions were built — until now.

Now that work is progressing, the apartments are expected to take about 16-18 months to complete, although there could be delays due to supply chain issues caused by the COVID-19 pandemic.

The Centennial senior housing project merges the Kuciches' two businesses that have operated in McKeesport during the past two decades: construction and rental properties.

After graduating from McKeesport Area High School in 2000, Branden founded Kucich Construction, which over the past 20 years has won commercial contracts throughout Allegheny County, particularly in Pittsburgh and, of course, McKeesport.

Some of the company's notable local projects include: renovations of the Lions Band Shell and senior center at Renziehausen Park; improvements to McKeesport City Hall; a new roof for the McKeesport Rose Garden center: bathrooms at the White Oak Athletic Association: and the Allegheny County District Attorney's regional office at the Tube City Center for Media and Innovation.

It was the construction business that brought Branden and Heather together.

"It probably will put us in a grave together," Heather laughed.

As her father was in the military, Heather's family lived in Japan, Germany, Texas and North Carolina before moving back to the Greater Pittsburgh area with her parents and sister, where they still had family connections in Carrick and the South Side.

The couple met when Heather's uncle asked McKeesport vo-tech teacher Mike Locke to recommend his "best student" to build a barn for him on his Elizabeth Township property.

By that time, Branden had purchased his first rental property, but after the Kuciches married in 2007 and started their family, together they acquired several single-family homes, apartment complexes and commercial properties.
They began small, with four-unit buildings on Bailey Avenue and Locust Street, a three-unit building on Soles Street, several individual homes in McKeesport and two commercial properties in White Oak designed for office space or retail.

The couple purchased The Mill at McKeesport, a 70-unit apartment complex on 6th Street in October 2013. It was their biggest acquisition until Centennial.

"We primarily invest in McKeesport," Heather Kucich said.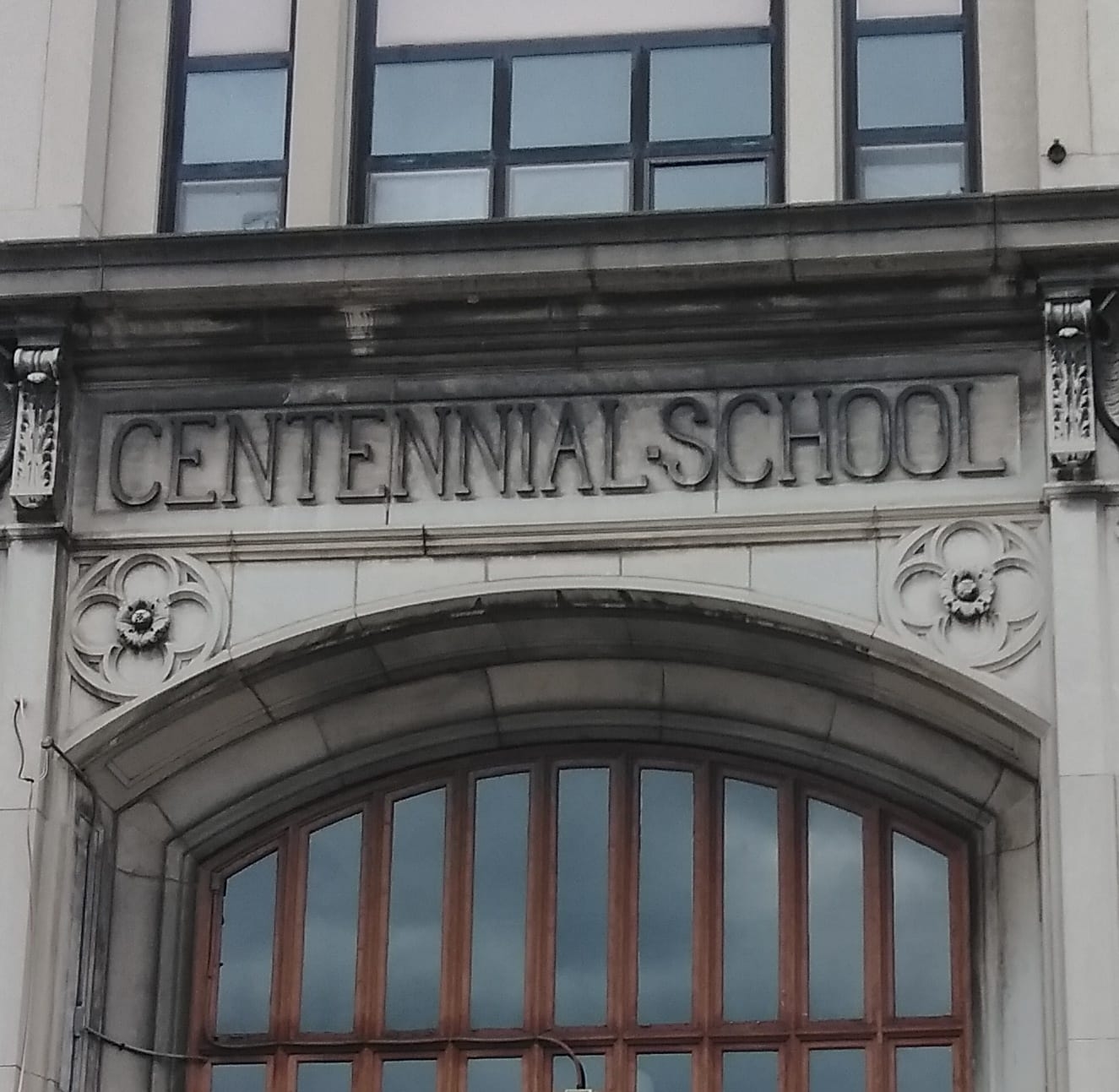 (Submitted photo courtesy Kucich Construction)

The Centennial project is yet another building revitalization happening in McKeesport, following the conversion of the former Daily News building into the Tube City Center for Media and Innovation and the ongoing People's Bank Building renovation.

"We appreciate how the city of McKeesport has supported the project and continues to have a positive working relationship with us," Heather Kucich said.

McKeesport Mayor Michael Cherepko said he and his administration are pleased to see the Kuciches continuing their trend of providing quality housing opportunities in the city of McKeesport.

"Mr. and Mrs. Kucich have been very instrumental in rehabbing hundreds of housing units in throughout the city — keeping single-family homes and apartment buildings that would otherwise gone neglected on our tax rolls and preventing them from becoming blighted eyesores or nuisance properties," Cherepko said. "They take great pride in their rental properties and provide their tenants and our community's residents with the quality of life they deserve."

Specific to the former Centennial School building project, Cherepko said the Kuciches are preventing an eyesore from being the focal point of the neighborhood.

"This building, which was tax-exempt for all of its time as a school, will now be taxable, and that is yet another major benefit to the city of McKeesport," Cherepko said. "We also should note that McKeesport has a very high concentration of senior citizens in its population. This development will provide a new housing component that will satisfy our community's need for additional senior housing."

The McKeesport Area School District was also excited about the planned senior apartments after the school's sale, former business manager David Seropian said.

Future Centennial residents will have several local amenities within walking distance, including the Carnegie Library of McKeesport, the McKeesport Little Theater and Twin Rivers Elementary School.
"The growing older population, who can't maintain or keep up with the utilities like they once could for their big houses, need something like Centennial in their community," Heather Kucich said.

Branden Kucich sees his project as potentially spurring similar investments in McKeesport and helping to remove the city's stigma as a victim of the steel industry collapse in the 1980s.

"The city's a good place. It's just everybody keeps putting it down. There's a lot of good people here still," Kucich said.

"I've been here my whole life and I like this town. Honestly, I would love to change this town," he added.
For more information, visit www.thecentennialschool.com, or find the project on Facebook.
---
Jennifer Sopko is secretary and a member of the board of directors of Tube City Community Media Inc. A longtime correspondent for the Latrobe Bulletin, she is the author of the books Idlewild, Ligonier Valley Vignettes and Lost Amusement Parks of Western Pennsylvania.
Originally published April 05, 2021.
In other news:
"Rad to the Max: EA Sl…" || "Marton Retires from W…"