To place your ad, email tubecitytiger@gmail.com. Ads start at $1 per day, minimum seven days.
Challenger says Mon Valley communities deserve 'a fair shake, a new deal'
By Siana Emery
The Tube City Almanac
April 28, 2021
Posted in: Politics & Elections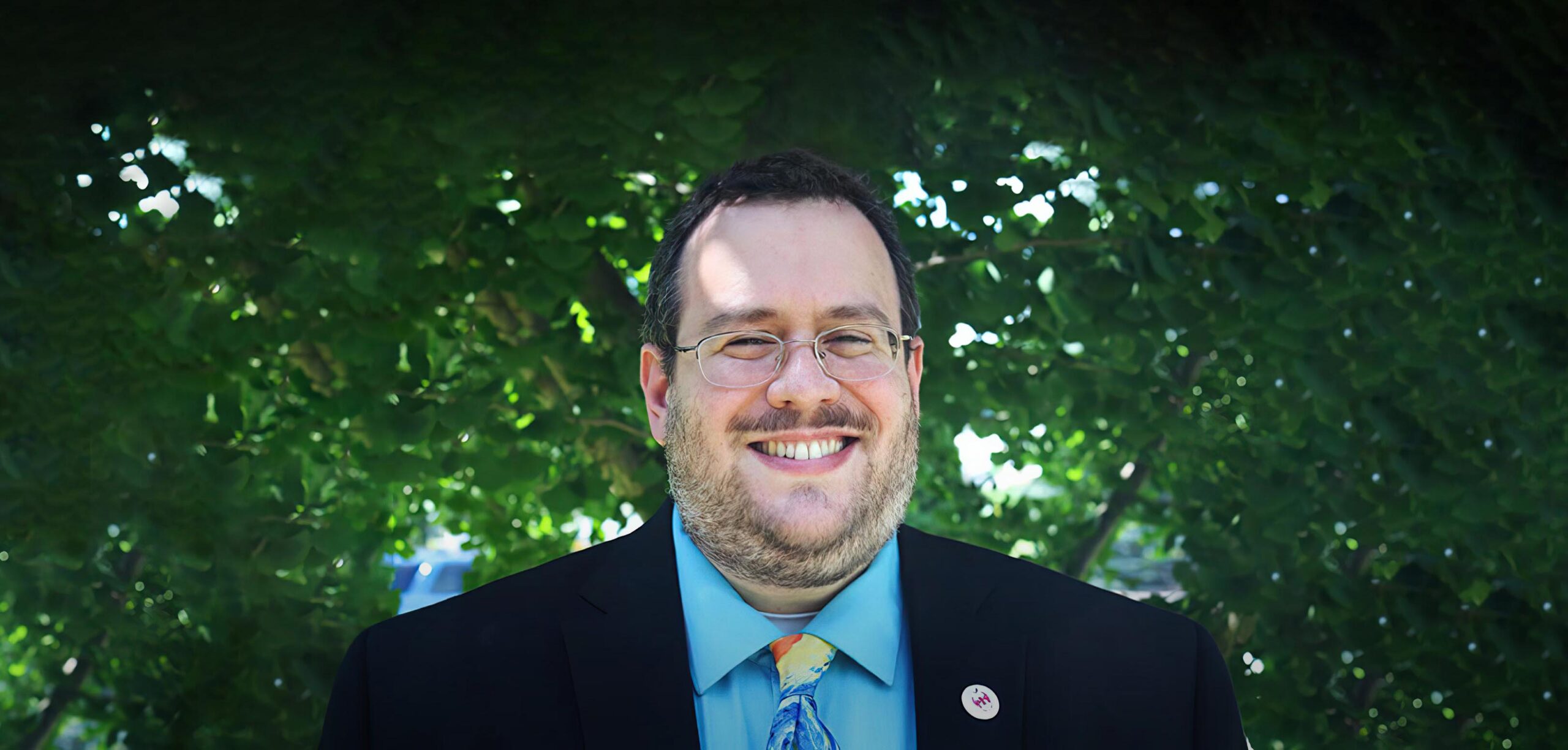 (Submitted photo courtesy Steven Singer)
---
---
Steven Singer, challenger to the incumbent for the Democratic nomination in District 9 of Allegheny County Council, is determined to make the voice of the Mon Valley heard.

"The Mon Valley is kind of forgotten by the rest of the county. But this corner of the county — we're here, and we deserve the same resources and amenities as the rest of the county. I want to stand up and make sure we're heard," Singer said. "The steel mills may have closed, but we're still here."

Singer is "Allegheny County born and bred," having lived in White Oak his entire life. A graduate of the University of Pittsburgh, Singer worked as a journalist at the McKeesport Daily News, as well as an educator in Baldwin and McKeesport, before settling at the Steel Valley School District as a middle school teacher.

"Mon Valley is my community," said Singer. "I want to serve this community because this is my neighborhood. This is the place I grew up. My family lives here, I care about the people here."
As a public school teacher, investment in education is a large part of Singer's platform, both in pre-kindergarten through grade 12, and at local community colleges.

State law says that community colleges are supposed to be equally funded by the state and the county, but rarely does that occur in practice. On county council, he wants to be sure the county pays its fair share toward community college funding, as well as put pressure on the state to do the same. If successful, this would help increase resources to the schools, Singer said.

At public schools, Singer wants to address the educational inequities that exist in the Mon Valley. His plan for this includes adjusting the budget to allocate more county funds to public schools, in lieu of local property taxes. The council would partner with public schools to address individual needs. This would demonstrate an investment in school children in lower-income census tracts.

"It's not a permanent solution, but it will help level the playing field," Singer said.

Other key points of Singer's platform include the desire to address the decline in Port Authority bus routes in the Mon Valley, invest in the development of green energy jobs in the area and improve air and water quality, and criminal justice reform at the county jail.

Participation in politics has been a long time coming for Singer. A lifelong interest in justice and fairness stemming from his playground days has evolved into interest in political activities as he grew older.

"As a kid, I'd see something unfair and I remember getting so angry, thinking 'Why is it like that?' I'd get so mad when told I couldn't do anything about it," he said. "When you get older, you realize that the way to stand up is politics. That's the solution, that's the way to do it."

Singer has been involved in various progressive causes for some time. He ran a successful campaign via MoveOn.org to repeal the Voter ID law in Pennsylvania, co-founded Tell Everyone All Cuts Hurt (TEACH) to fight against education budget cuts at the state level, and has run a nationally recognized civil rights and education blog since 2014.

However, the insurrection at the Capitol on January 6 gave Singer the push he needed to run for office.

"Seeing how frayed the national fabric is, I need to at least try to offer what I can, and put things out there to improve the future for the community, my students, and my daughter," said Singer. "You need to stand up and do something, and I am willing to do that."

If elected, a position on County Council will give Singer the platform he needs to make a difference in his community. He is already thinking of ways he can collaborate with other councilmen to make noticeable changes in Allegheny County.

Singer said, "This community deserves a fair shake, a new deal. I would do everything I could to make sure this comm gets the justice and fairness that it deserves."
---
Siana Emery is a freelance writer living in Pittsburgh's South Hilltop. She has also written for The Mennonite World Review, Goshen College Communications and Marketing and The Goshen College Record. She can be reached at sianaemery@gmail.com.
Originally published April 28, 2021.
In other news:
"County Council Distri…" || "Reader's Viewpoint: M…"