To place your ad, email tubecitytiger@gmail.com. Ads start at $1 per day, minimum seven days.
By Submitted Report
The Tube City Almanac
September 08, 2021
Posted in: Announcements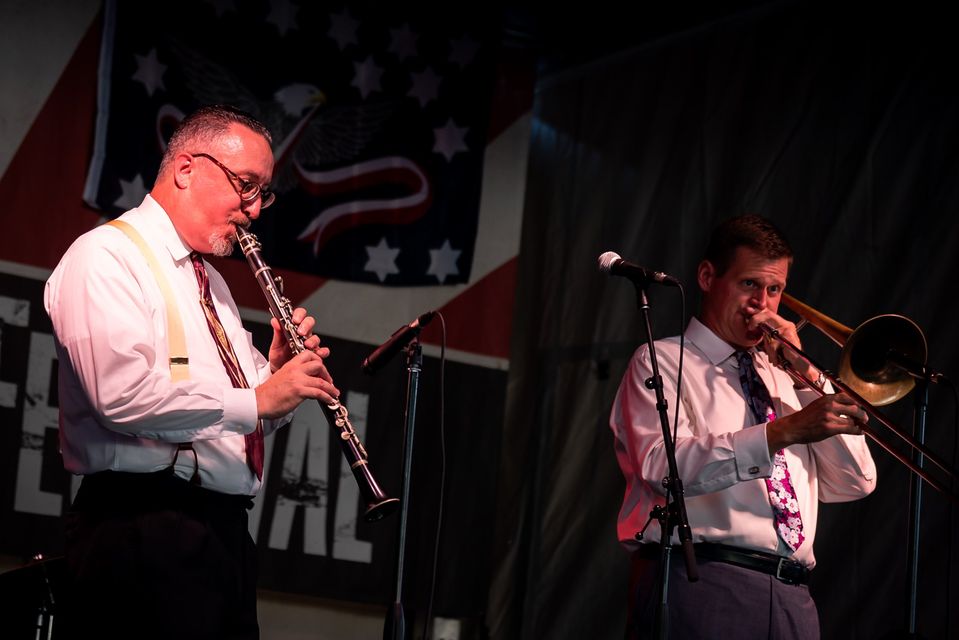 (Photo courtesy Boilermaker Jazz Band)
Carnegie Library of McKeesport and the McKeesport Music Club will host a free concert by the Boilermaker Jazz Band at 3 p.m. Sunday, a spokesman said.
The concert will be held outside on the lawn of the library, 1507 Library Ave.
Other upcoming events at the Carnegie Library include:
Sep. 15, 4 p.m. — Did you know that Pittsburgh's St. Patrick's Day parade is going to be in September this year? Celebrate with us at the library! We will be making fun St. Patrick's Day crafts and having St. Patty's snacks.
Sep. 16, 9:30 a.m. — Lifeline Physical Therapy will visit the McKeesport library to share information on exercise research along with its connection to disease and doagnoses, along with demonstrations of different exercizes seniors can do to stay fit and healthy. Light refreshments will be served.
Sep. 20, 10 a.m. — Family and Friends CPR will hold a free CPR training class for adults from 10 a.m. to 2 p.m. in the Children's Room.
Sep. 29, 4 p.m. — Join us every month for a colorful family art project and yummy cookies. This month one project we will be working on is fall leaf silhouettes. Fun for the whole family!
The library has recently expanded its hours of operations to include evenings until 6 p.m. on Mondays and Wednesdays as well as Saturdays from 9 a.m. to 1 p.m.
In addition, the Duquesne branch, located in the Duquesne Elementary School, 300 Kennnedy Ave., is now open on Tuesdays and Thursdays from 4 to 8 p.m.
For more information, visit www.mckeesportlibrary.org or call (412) 672-0625.
Originally published September 08, 2021.
In other news:
"$1.9M in County Aid f…" || "New LaRosa Club Welco…"