11-18-2021 to 12-18-2021
To place your ad, email tubecitytiger@gmail.com. Ads start at $1 per day, minimum seven days.
White Oak announces winners of Christmas decorating contests
By Sarah Turnbull
The Tube City Almanac
January 04, 2022
Posted in: White Oak News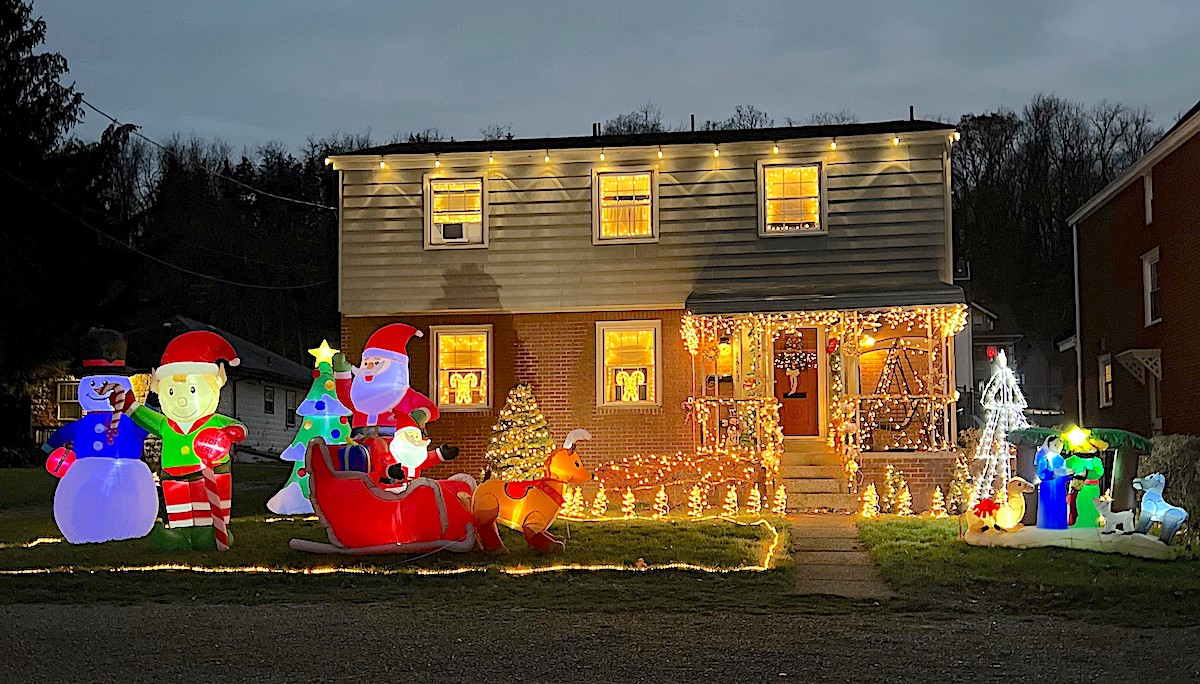 Russell Morgan's house on Fawcett Avenue in White Oak is one of the winners of the borough's second-annual holiday home decorating contest. (Submitted photo courtesy White Oak Borough)
---
When Russell Morgan moved to White Oak two years ago, he knew he wanted to share his love of Christmas with the community.

"I'm fond of creating, and of Christmas. My favorite part is the look of it, and other peoples' reactions," Morgan said.

The borough of White Oak announced the winners of the Second Annual Holiday Home Decorating Contest and the Gingerbread House Contest.

Categories in the home decorating contest included Best Traditional, Clark Griswold, Buddy the Elf, and Kids' Choice.
The winners are:
• Best Traditional – Ella and Lyle Holsinger, Hemlock Drive
• Clark Griswold – Josh Shega, McKee Road
• Buddy the Elf – Annie and Bill Bacon, California Avenue
• Kids' Choice – Russell Morgan, Fawcett Avenue

All of the winners received a plaque and a $25 Giant Eagle gift card from the borough.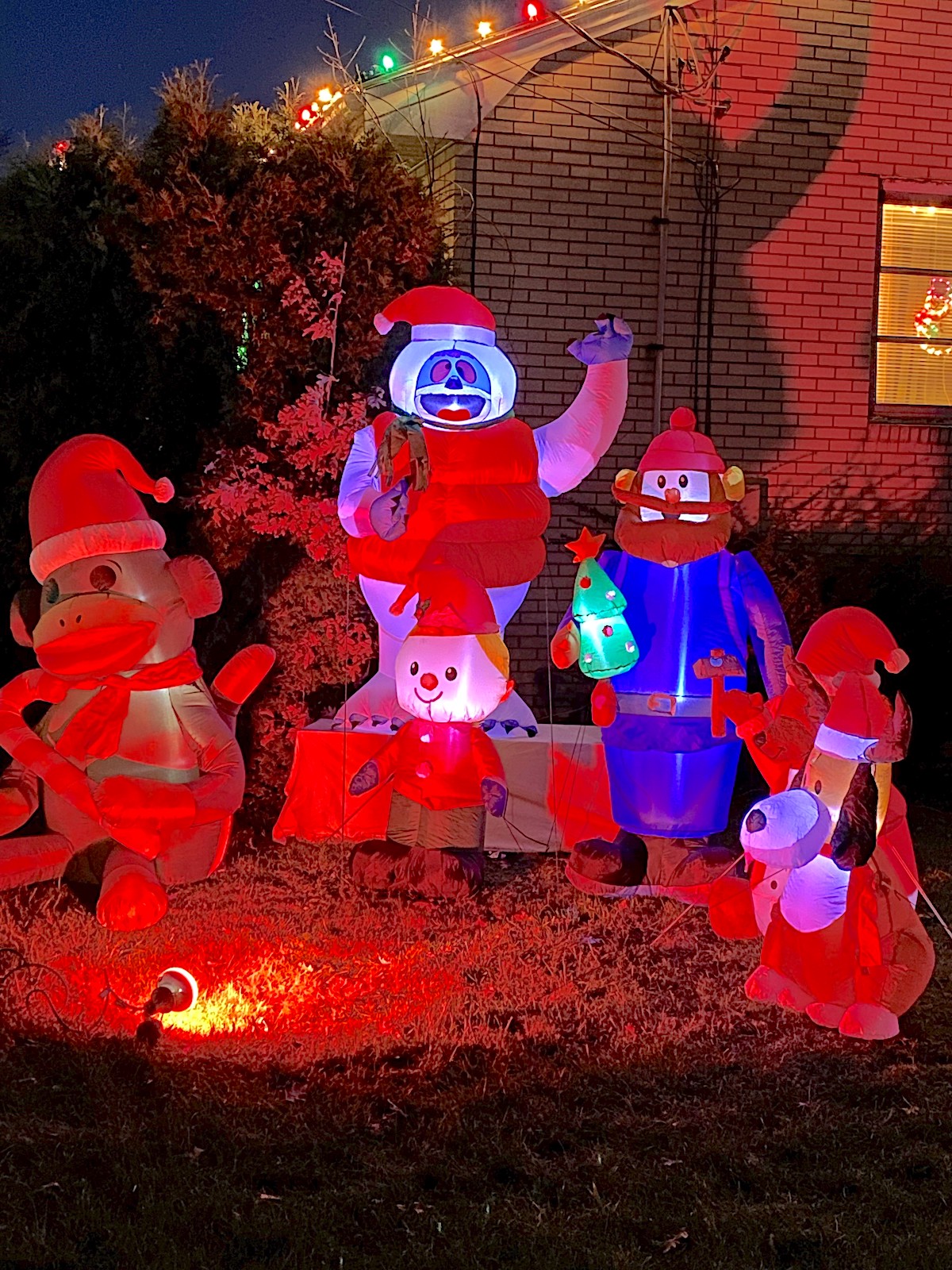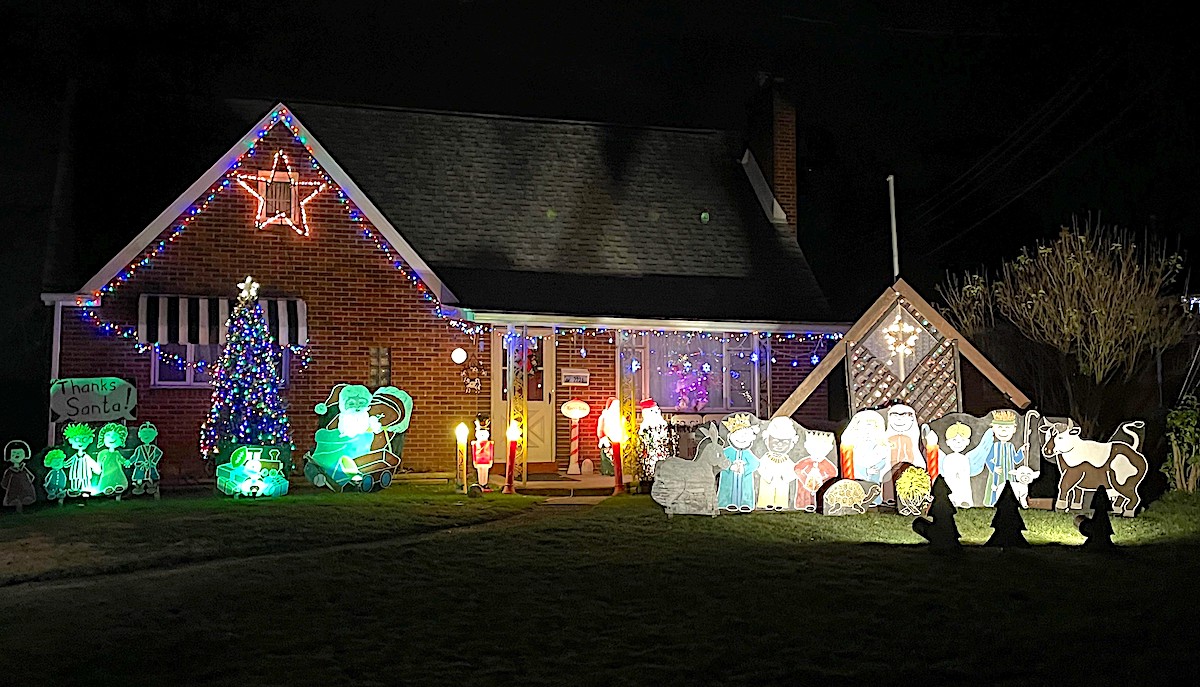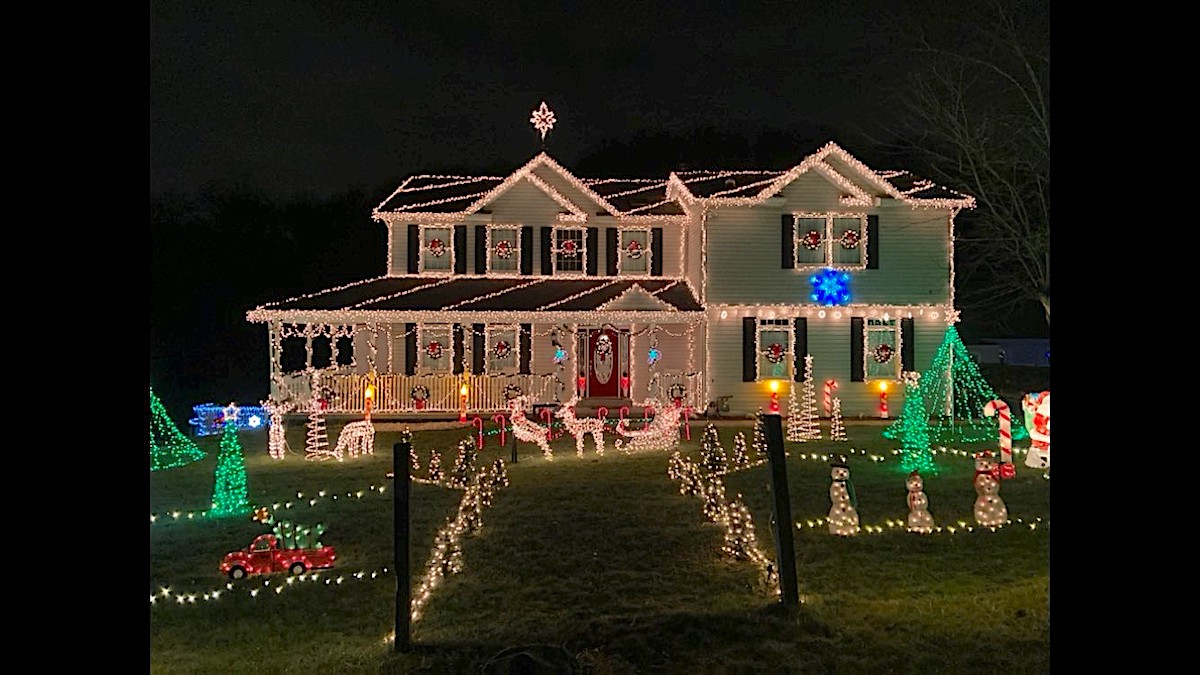 Other winners of the house decorating contest included (top to bottom) the Bacon, Holsinger and Shega residences. (Submitted photos courtesy White Oak Borough)
---
Like Morgan, Ella Holsinger and her husband, Lyle, entered the contest not only to share their love of decorating, but to have some fun during the pandemic.

"My husband draws, paints and cuts out all of our decorations – he puts in an extraordinary effort," Holsinger said. "I saw the contest on Facebook, and I thought it would be fun to recognize him."

Holsinger said that while putting up the decorations only took three days, her husband started making them last summer.

"With the pandemic and so much bad news, it's good to have fun," she said.

Morgan agreed.

"White Oak is a very down-to-earth community…you don't really have that anywhere else."

Winners of the borough's gingerbread house contest received a ribbon and a $25 Target gift card from the borough for their efforts.
Categories included Pre-K to Second Grade, Third to Sixth Grade, Seventh to Twelfth Grade, Adult, and Family/Group. The winners are:
• Pre-K to Second Grade – Willow Bouchard.
• Third to Sixth Grade – Nick Opferman.
• Seventh to Twelfth Grade – Lilly Opferman.
• Adult – Mary Gottschalk.
• Family or Group – Jodi Kavka
Originally published January 04, 2022.
In other news:
"Davis Officially Anno…" || "Feeling Post-Holiday …"