(Advertisement)
Tube City Community Media Inc. is seeking freelance writers to help cover city council, news and feature stories in McKeesport, Duquesne, White Oak and the neighboring communities. High school and college students seeking work experience are encouraged to apply; we are willing to work with students who need credit toward class assignments. Please send cover letter, resume, two writing samples and the name of a reference (an employer, supervisor, teacher, etc. -- not a relative) to tubecitytiger@gmail.com. (4-11-2023 to 4-30-2023)
To place your ad, email tubecitytiger@gmail.com.
Ads start at $1 per day, minimum seven days.
Horror-comedy 'Wolf Hollow' features city, NV Twp.
By Jason A. Mignanelli
The Tube City Almanac
March 16, 2023
Posted in: Entertainment, McKeesport and Region News, North Versailles Twp. News

Pittsburgh and surrounding neighborhoods continue to be desirable locations to shoot films of all genres and budgets.

The region "has a little bit of everything," said film producer and writer Mark Cantu. "You can be in a very urban environment one minute and then drive 20 minutes away and be in a very rural farming community."

Cantu recently completed his upcoming horror-comedy, "Wolf Hollow," filmed in and around McKeesport and North Versailles Twp.
The movie, which will premiere April 1 at Dormont's Hollywood Theater, follows a group of filmmakers as they journey to the fictional location of "Wolf Hollow," searching for an area to shoot a new film only to discover that they are surrounded by a family of werewolves and must fight for their survival.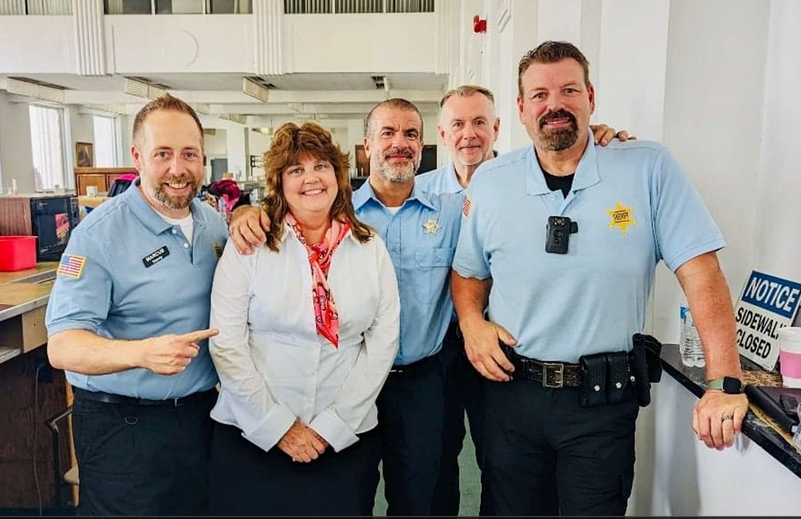 BJ Mezek, Jeff Descoteaux, Michael Della Pia, Scott Alan Ward and Lisa Hinds on the set in the lobby of McKeesport's Peoples Building during the filming of "Wolf Hollow." (Submitted photo via IMDb)
---
The "Wolf Hollow," location was filmed at the Haunted Hills Hayride property in North Versailles.
A resident of McKeesport, Cantu spent 38 years in Texas where he attended Texas State University for Fine Arts. In 2016 Cantu decided to move to Pittsburgh because of the proximity to other major cities like Buffalo, Washington D.C., Philadelphia and Detroit.
"Pittsburgh was a great choice not only because of the many different settings that surround the city but also because of the talent that resides here," said Cantu.
One of those talent pools is for makeup and special effects. The legacy of legendary producer George Romero, who was based in Pittsburgh, as well as Tom Savini's special make-up effects program at the Douglas Education Center in Monessen has provided the region with an abundance of talented make-up and special effects artists, Cantu said.
"Students come out of Savini's program, and they are ready to do Hollywood level productions, so we just did our best to find them," he said. "We were lucky to have so many talented people right here in Pittsburgh. Especially Caity Byers, who just amazed me with her make-up and costume ability. She never said no. I'd ask her for something that I thought would be impossible and she'd just smile and say sure it can be done."
It was important to find local talent whenever possible, Cantu said, because he was working on a tight budget. "The money just goes as quick as it comes in," said Cantu.
"Wolf Hollow" was filmed with a budget of roughly $70,000. Part of the money was raised privately, and a large portion was raised on Indiegogo.com.
"I'm proud of how much money we were able to raise on Indiegogo.com because that is just random people who want to donate to your project. We were really very clear about our intentions with the film, and I think people are going to be happy that they donated to it," said Cantu.

Aside from the local production talent and actors, the film featured a few faces that will seem familiar. Actor Felissa Rose appeared in the 1983 film "Sleepaway Camp," which has developed a cult following over the years. Hannah Fierman is well known for her roles many other horror movies as well as an appearance on the 2012 TV series "The Vampire Diaries," while Lynn Lowry starred in George A. Romero's 1973 film "The Crazies."
Brian Ceponis is a former professional volleyball player and a current resident of Allison Park. He plays Bart in the film.

"After spending 11 years acting in L.A. it was just time to come back to Pittsburgh. I never really wanted to raise my kids out there," said Ceponis, who has a 10-year-old son. Like Cantu, he said Pittsburgh's adaptability makes it a good location for filming.
"Pittsburgh is great," said Ceponis. "There are a lot of talented people, and the city can mimic so many other big cities. I think that is why people keep coming back to film here."
Robinson Twp. resident and Mt. Lebanon native Christina Krakowski plays one of the key female roles in "Wolf Hollow."

"After the Art Institute (of Pittsburgh) closed, I began taking acting classes and from there I had some roles in a couple of shorts and that is where Mark saw me. He asked me to audition for his last film Massacre Academy, so I did that and then he needed me for Wolf Hollow as well.

Krakowski spoke about her experience working with Lowry, Rose and Fierman.

"They were incredible. They are so good at what they do. They all brought the best energy to the set every day. Lynn was hilarious. People are going to love her character," she said.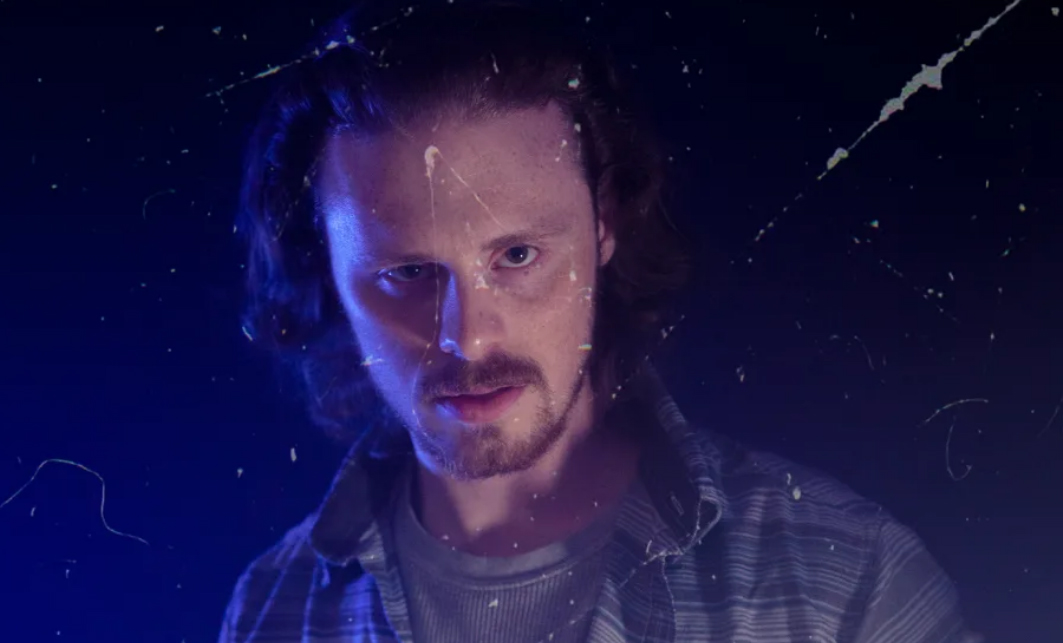 Noah Welter in character as "Ray" (Submitted photo)
---
Another local actor, Noah Welter, who attended Slippery Rock University majoring in communications and theater, plays a leading role as "Ray."

"We put the pedal to the floor and it's just 80 minutes of non-stop gore with a bunch of good laughs," said Welters.

He also works at one of Pittsburgh's main Halloween attractions, The Scare House near Tarentum.

"A couple of the actresses that work with me at Scare House told me about the movie, so I auditioned, and I got the part," said Welter.
"Wolf Hollow" is not Cantu's first feature-length film. He's produced several action films and thrillers dating back to his time in San Antonio.
Most recently, he produced a horror film called "Massacre Academy," which had many of the same actors and actresses as "Wolf Hollow," and also featured McKeesport locations, including the former Daily News Building.

Cantu's love of movies began when he was a small child and went to the theatre with his father to see the film "Return of the Jedi."

"My dad was like a big kid at heart, and he would take me to the theatres to see movies. Who didn't love films from that time-period it was the late '70s and '80s and films such as 'Aliens' and 'Star Wars' and Indiana Jones were coming out," said Cantu.

Cantu enjoys writing and producing films, but he also works a full-time job at BNY Mellon.
It was only because of a scheduled break between jobs that he was able to get the three weeks of time-off needed to shoot the film.

"It was just perfect how everything worked out with the timing, and I have my wife to thank for that as well," said Cantu.

After three long weeks of filming, Cantu began the tedious task of editing the sound and the film.

"We tried to capture as much of the audio on set as possible." Cantu said. "When you are paying well-known actors and actresses, they are busy and expensive. It's difficult to get them to come back for a reading."
---
Jason A. Mignanelli is a freelance writer from Pittsburgh's North Hills and a student at Duquesne University. He may be reached at mignanellij@duq.edu.
Originally published March 16, 2023.
In other news:
"Marshals, Cops Catch …" || "County Lists Candidat…"