November 12, 2015 |
By Submitted Report | Posted in: Announcements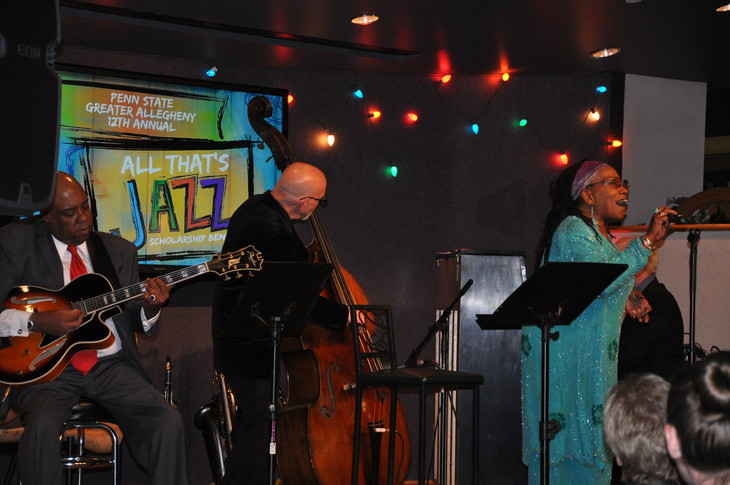 House Band and Betty Shirley perform "Take the A Train" at Penn State Greater Allegheny's 12th annual All That's Jazz scholarship benefit. (Photo courtesy Penn State Greater Allegheny)
. . .
The crystal clear voice of jazz vocalist extraordinaire Betty Shirley filled the Student Community Center at Penn State Greater Allegheny on Saturday as guests traveled back in time to celebrate juke joint jazz at the 12th annual All That's Jazz scholarship benefit.

The campus was hopping as Shirley was accompanied by the energetic sounds of William Thompson on piano, Eric Johnson on guitar, the multi-talented Benny Benack Jr. on clarinet and saxophone, and All That's Jazz returning favorite David Pellow on the bass. The band was joined at one point by the Penn State Greater A Capella Melody Lions, the campus' student choir.

The crowd erupted in applause when the total was revealed, a whopping $107,035 raised in one evening. Since 2004, the All That's Jazz event has raised more than $932,000 for student scholarships.
Read More