June 27, 2020 |
By Jason Togyer | Posted in: McKeesport and Region News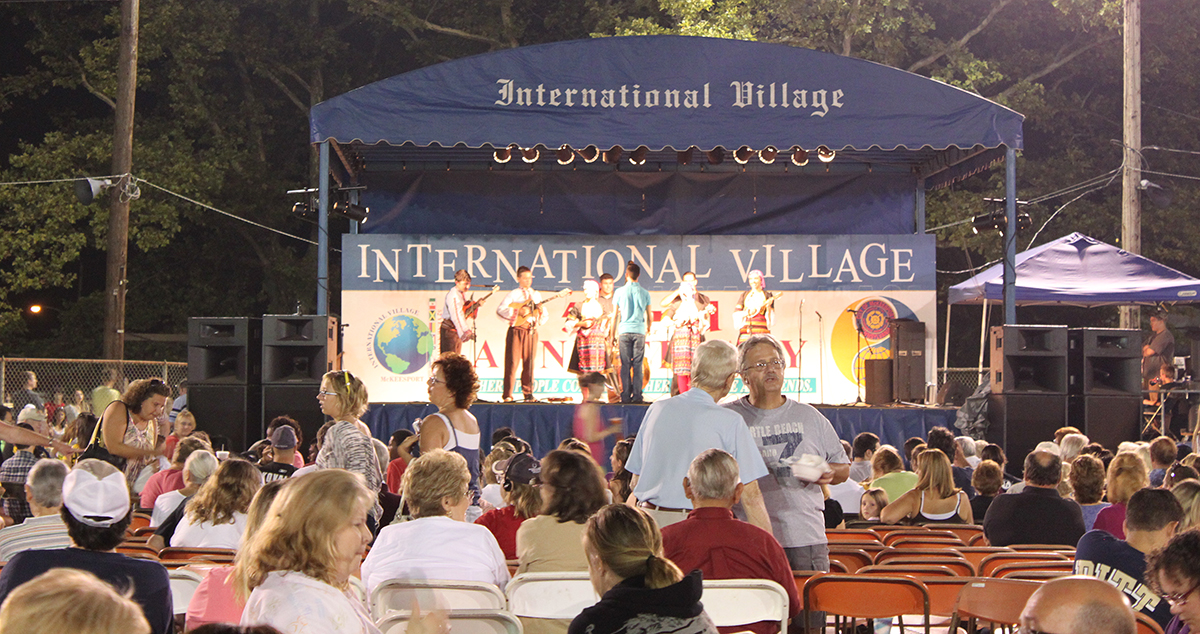 (Denise L. Ritter photo for Tube City Almanac)
---
International Village — McKeesport's signature summer event and one of the largest ethnic festivals in Western Pennsylvania — has been canceled due to the COVID-19 pandemic.
The city had been hoping to operate a scaled-down version of the three-day event in Renziehausen Park — offering takeout food only, with no seating and no live entertainment — but Mayor Michael Cherepko said Saturday that vendors surveyed by the village committee were reluctant to participate.
"The vast majority of them weren't interested in having the village this year in any way, shape or form," Cherepko said. "They're concerned about COVID-19 and concerned about having volunteers at their booths."
It's the first time in International Village's 61-year history that the event has been canceled.
Read More