February 01, 2020 |
By Submitted Report | Posted in: Announcements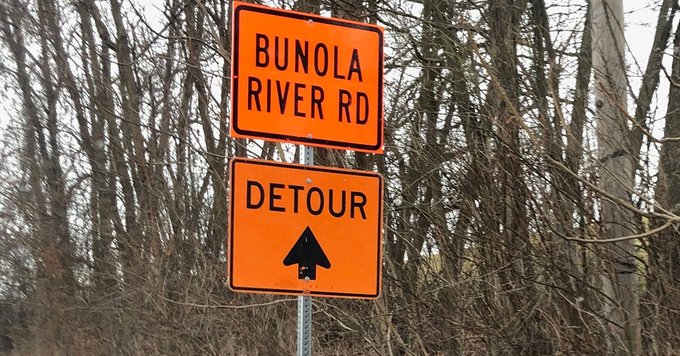 (Submitted photo)
State Department of Transportation officials are taking steps to reopen a portion of Bunola River Road near Lock 3 in Forward Twp., state Sen. Jim Brewster said Friday.
A portion of the road Pangburn Hollow Road and Third Avenue was restricted to a single alternating lane of traffic --- controlled by signals --- following a landslide. PennDOT closed that section permanently on Jan. 24 because, an agency spokeswoman said, motorists have been ignoring the signals.
The decision was sharply criticized by many Elizabeth area residents, including a letter-writer to Tube City Almanac who said the signals frequently malfunctioned.
Read More