August 04, 2015 |
By Mike Mauer | Posted in: McKeesport and Region News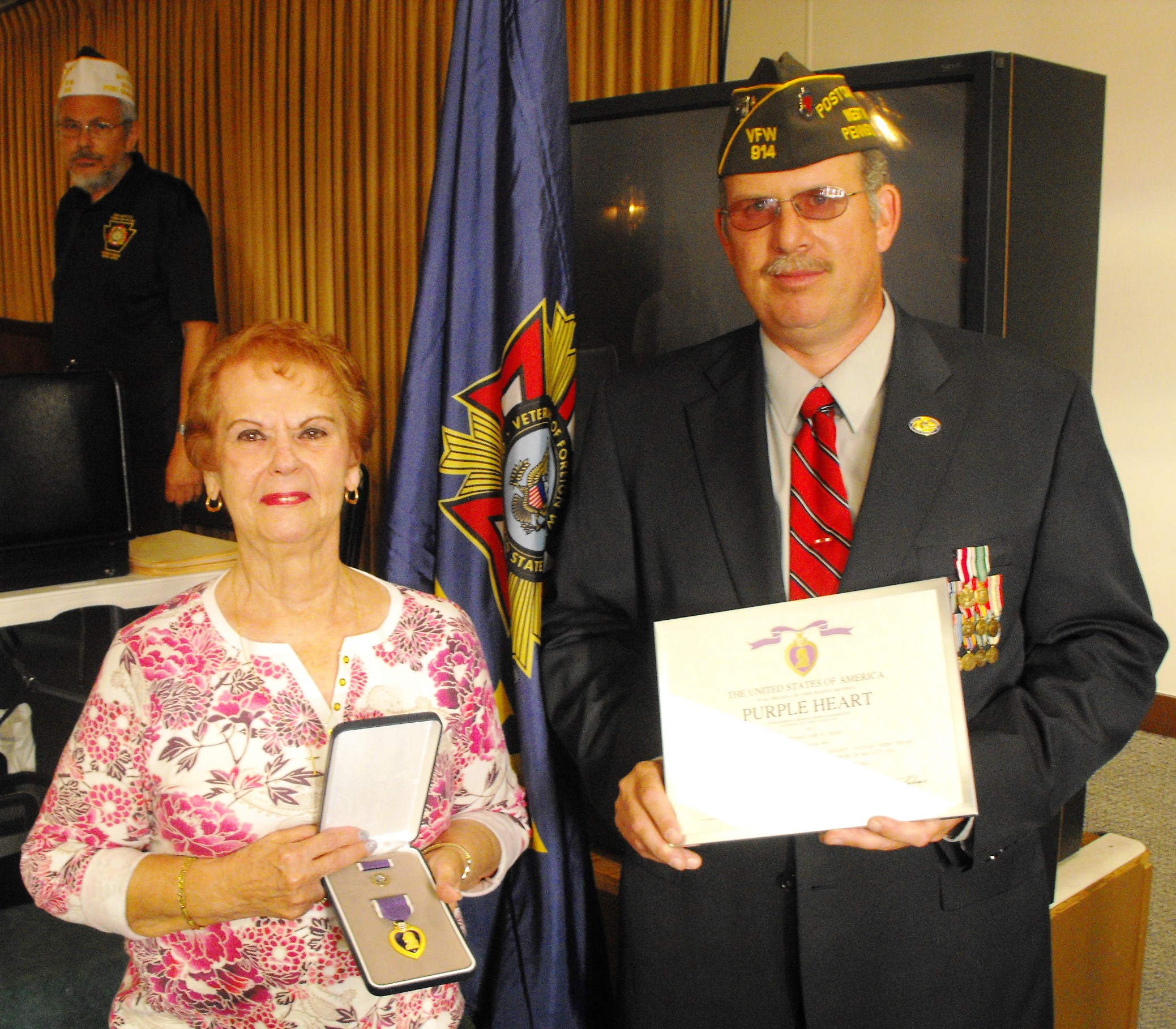 Above: Betty Bugay of West Mifflin is presented a Purple Heart medal by Jake Bradich, commander of Veterans of Foreign Wars Post 914 Intrepid. (Mike Mauer photo)
A West Mifflin woman has received a replacement for her late husband's lost Purple Heart medal, through the efforts of the borough's Veterans of Foreign Wars post.
Members of VFW Post 914 "Intrepid" last week presented Betty Bugay with the medal and a certificate on behalf of her husband, John E. Bugay Sr., who died in 1998. The first medal was lost.

Bugay served in the U.S. Army from Nov. 1, 1950, until his discharge July 31, 1952. He was wounded with shrapnel in both legs May 20, 1951, while serving on active combat duty during the Korean War.
In other news, the West Mifflin VFW post also was awarded an Allegheny County Council Certificate of Achievement by the Allegheny County Councilman Bob Macey, who represents District 9.
Read More