(Advertisement)
Tube City Community Media Inc. is seeking freelance writers to help cover city council, news and feature stories in McKeesport, Duquesne, White Oak and the neighboring communities. High school and college students seeking work experience are encouraged to apply; we are willing to work with students who need credit toward class assignments. Please send cover letter, resume, two writing samples and the name of a reference (an employer, supervisor, teacher, etc. -- not a relative) to tubecitytiger@gmail.com. (4-11-2023 to 4-30-2023)
To place your ad, email tubecitytiger@gmail.com.
Ads start at $1 per day, minimum seven days.
Company plans to more than double size of location in McKeesport
By Staff Reports
The Tube City Almanac
May 08, 2023
Posted in: McKeesport and Region News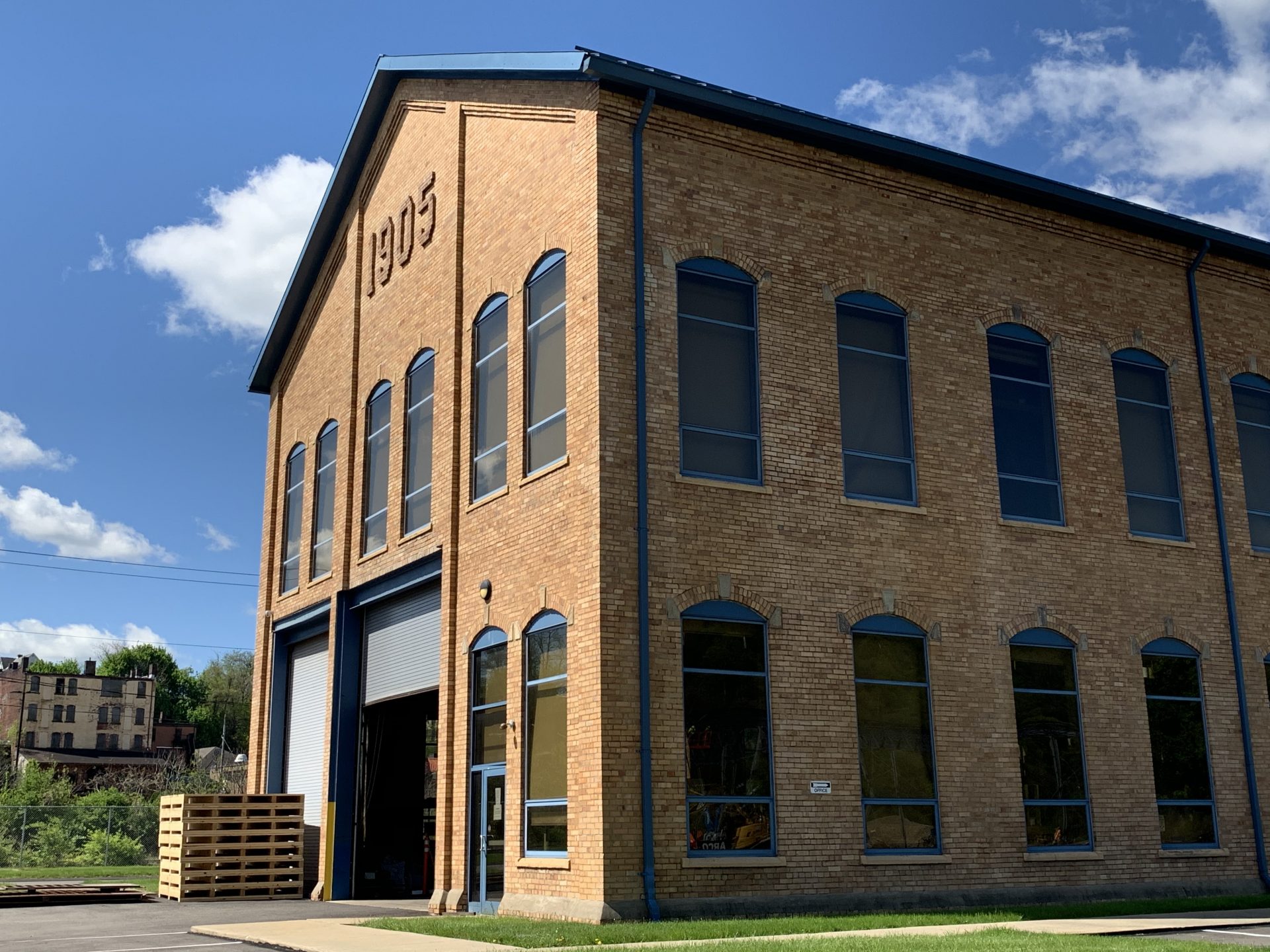 Trillium Flow Technologies, formerly Ralph A. Hiller Co., is moving into the former roll shop at RIDC's Industrial Center of McKeesport. The move will more than double the company's current space. The company supplies valves, pumps and other equipment for a variety of industrial uses. (Submitted photo courtesy RIDC)
---
A tenant at McKeesport's industrial park has signed a five-year lease that will more than double the amount of space it currently occupies.
The non-profit Regional Industrial Development Corp., which operates the RIDC Industrial Center of McKeesport on the former U.S. Steel National Plant property, said that Trillium Flow Technologies has signed an agreement to use more than 27,000 square feet in the former Roll Shop at 1000 Industry Drive.
A spokeswoman said Trillium will be moving from its current 12,500 square foot space at 241 Center St. in the same park.
Based in Houston, Texas, Trillium provides valves, pumps and other controls for a variety of uses, including water and wastewater systems, oil and gas distribution, mining, electrical power generation and other industries. Formerly known as Weir Flow Control, the company, which is privately held by a Connecticut-based investment fund, recently announced its acquisition of Georgia-based Coulter Valve Systems.
The McKeesport facility — formerly operated by Ralph A. Hiller Co., which has merged into Trillium — specializes in valve actuators, according to Trillium's website. Founded in 1950, it moved to McKeesport from Export, Westmoreland County, in 2018.
Hiller products are used by the nuclear power industry.
"As our operation in McKeesport continues to grow, RIDC has been the perfect partner in providing support and solutions," said Kevin McPherson, McKeesport plant manager, in a prepared statement. "Trillium Flow Technologies is a global business. The growth and performance of each location and product line is integral for providing an exceptional customer experience, (and) RIDC helps to make that possible in McKeesport."
Trillium Flow conducts engineering, light manufacturing, assembly, quality assurance and sales operations at the McKeesport site, a spokeswoman said.
"Trillium's commitment to McKeesport is a testament to the Mon Valley's growing position in the resurging manufacturing sector," said Donald F. Smith, Jr., president of RIDC, in a release. "This region has had a long and storied history as a manufacturing engine, dating back more than a century to the companies that led our country's industrial revolution, and it's because of companies like Trillium that it's making a comeback."
RIDC Senior Vice President Tim White thanked local community leaders for partnering with the agency to support the industrial park.
"Restoring an economy takes patient investment and committed community leaders," he said. "Mayor Michael Cherepko, Sen. Jim Brewster and Lt. Gov. Austin Davis have championed this redevelopment since day one, and we look forward to working with new (state) Rep. Matthew Gergely."
RIDC has been redeveloping the former National Plant site for new manufacturing and commercial uses since 1990. Other tenants at the former brownfield site include River Materials Inc., American Textile Co., Trulieve, the Consortium for Public Education, Duquesne Light Co. and Peoples Gas.
In 2021, Trulieve, a Canadian medical marijuana company that purchased McKeesport-based PurePenn, bought three buildings and 37 acres of property from RIDC. One of the buildings, at 451 Industry Road, is currently being offered for lease through Situs Properties Inc. in Montgomery County.
Originally published May 08, 2023.
In other news:
"Woman Sought Followin…" || "School Board Question…"