August 29, 2016 |
By Submitted Report | Posted in: Announcements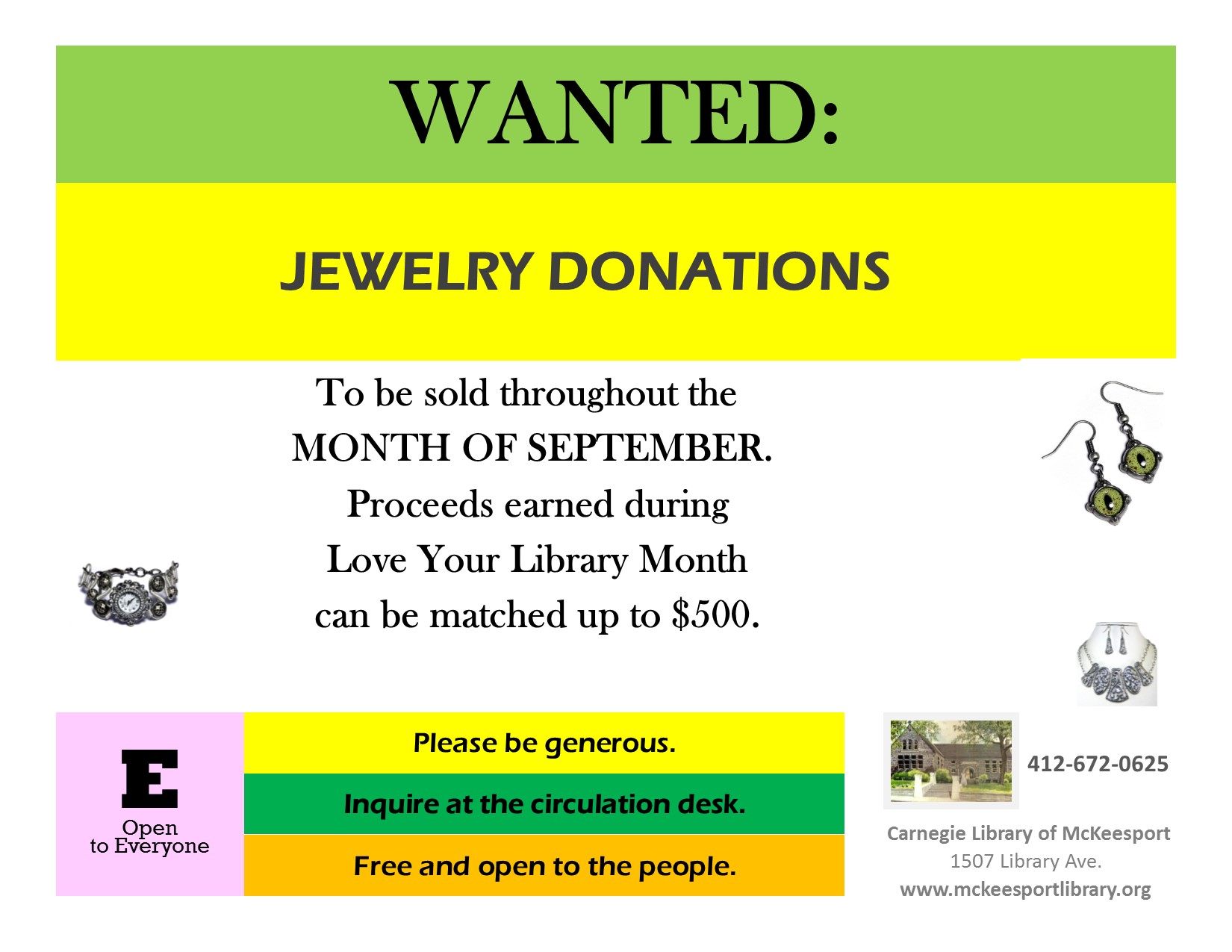 September is Love Your Library Month, and all month, Carnegie Library of McKeesport is collecting unworn and unwanted jewelry to be sold to benefit the institution, said Mary Rose Bendel, director of adult programs and community outreach.
Persons interested in making a donation should call the library at (412) 672-0625 for more information.
Other programs happening in September include "Wisewalk," which runs Tuesday afternoons through Nov. 8. Walkers are invited to meet at the McKeesport Regional History & Heritage Center in Renziehausen Park for a hour-long walk through the park. Refreshments are available at the end of the walk.
Read More