March 01, 2016 |
By Jason Togyer | Posted in: McKeesport and Region News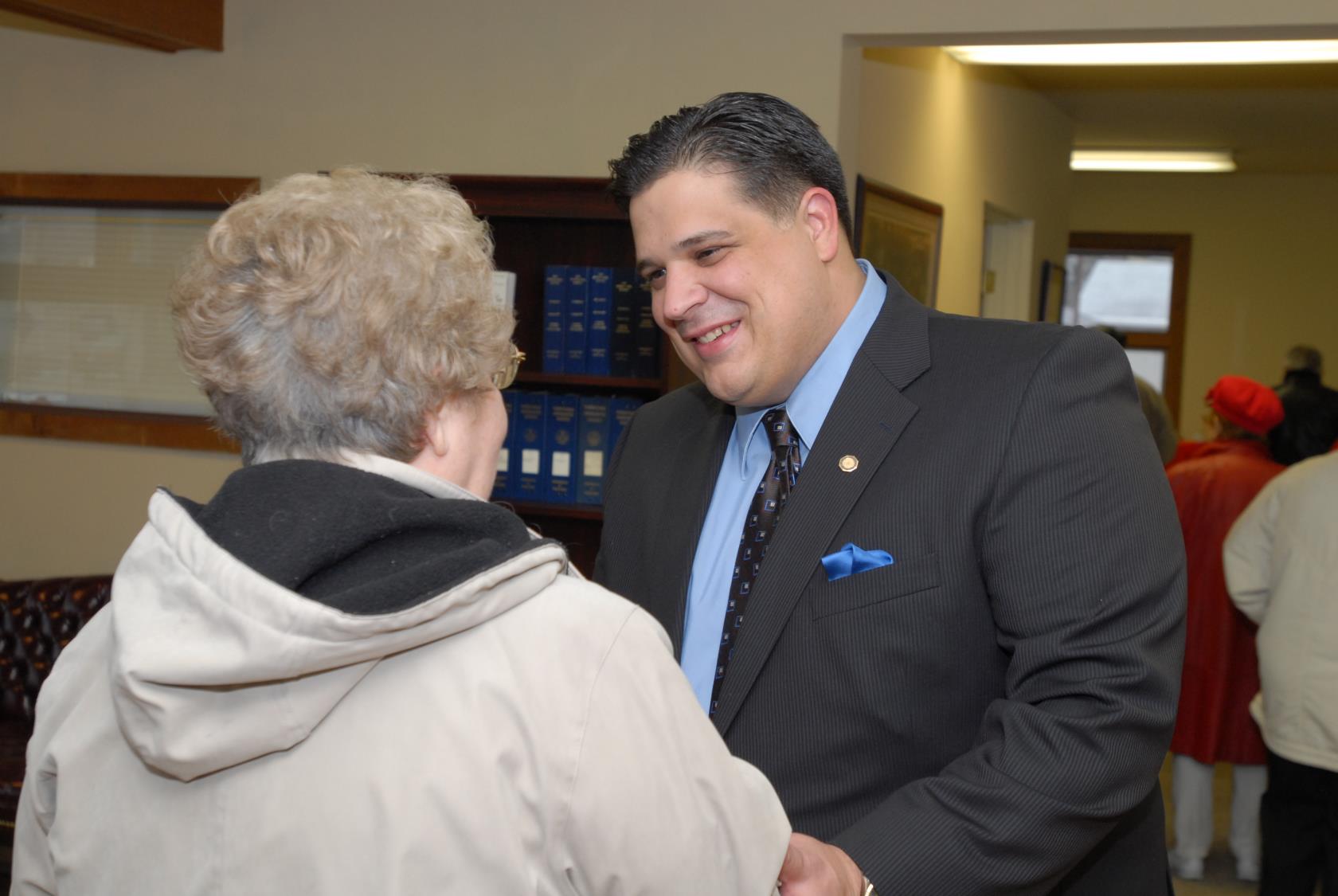 (Above: State Rep. Marc Gergely meets a constituent during an open house at his office. Official Pennsylvania state House of Representatives photo.)
Editor's Note: The author, and Tube City Community Media Inc., have conflicts of interest regarding this story. Please see the editor's note at the end of this story. UPDATED: Added information from the Uniontown Herald-Standard. UPDATED: Added information about donations to Gergely's re-election committee. UPDATED: Added information from The Associated Press.

. . .
State Rep. Marc Gergely has been charged with felony corruption and other offenses in connection with the investigation of a Mon Valley video poker ring that implicated a former McKeesport city councilman and other local officials, including the former Forward Twp. police chief.

The charges were announced today by state Attorney General Kathleen Kane in Harrisburg. Gergely is expected to appear tomorrow for a preliminary arraignment, Kane said.

Kane said the investigation is "ongoing" and that additional charges may yet be filed.
In a prepared statement, Kane said Gergely, 46, a Democrat from White Oak and former president of the McKeesport Area School Board, actively tried to promote and protect the illegal gambling business of Ronald "Porky" Melocchi.
In at least two cases, the attorney general's office claims, Gergely personally met with business owners and tried to convince them to allow Melocchi to put poker machines in their businesses.
"This is an unfortunate case in which the players traded political capital and favors to advance their own agendas and illicit business," Kane said. "The evidence clearly shows that Mr. Melocchi relied heavily on his relationships --- including with Mr. Gergely --- to conduct his illegal business."
Read More