March 25, 2016 |
By Jason Togyer | Posted in: Commentary-Editorial, Editorial Cartoons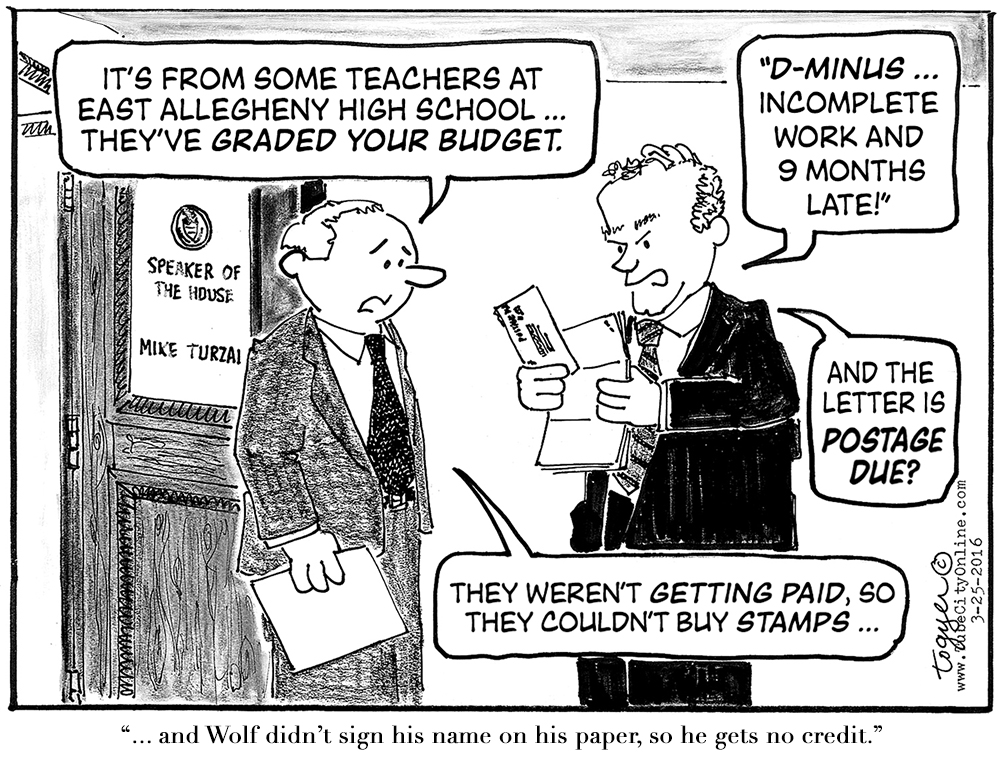 Pennsylvania budget achieves too little, costs too much
The Democratic governor is standing by his principles by not signing the $6 billion remainder of a $30 billion budget that he believes is unbalanced. But, by letting it become law by Monday without his signature, Wolf is sparing school districts the cost of borrowing additional money to make up for undelivered state funding ...
The question for Wolf is why he did not accept defeat on taxes sooner.
The question for Republican state lawmakers is whether their political victory was worth the heavy costs it imposed: on social service agencies that had to cut staff; on counties ... that paid interest on loans or ... lost interest on reserves they had to spend; and on school districts.
The question for both is how they're going to avoid a replay in fiscal year 2016-17, the budget for which is due by June 30.
—Editorial, the Reading (Pa.) Eagle
Read More