April 29, 2022 |
By Kristen Keleschenyi | Posted in: North Versailles Twp. News, Wilmerding News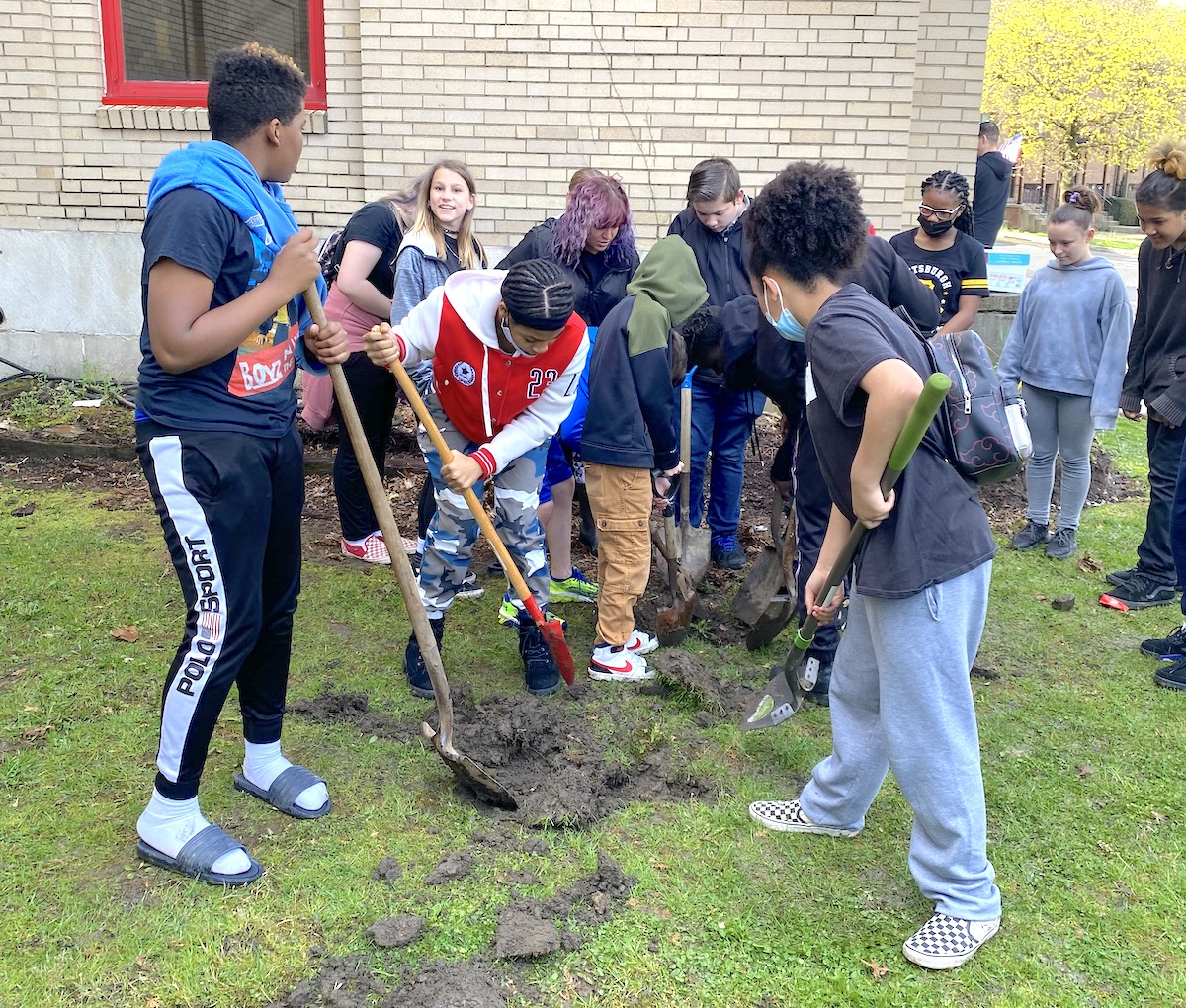 Logan Elementary School sixth-graders were armed with shovels last week to help find a time capsule buried in Wilmerding more than 20 years ago. (Photos courtesy Kim Reno)
---
When you think of places for an archeological dig, Wilmerding probably doesn't stand out as a prime location. But for a group of current and former East Allegheny students, the grounds of Westinghouse Arts Academy this month provided an exciting locale for an excursion 23 years in the making.

Back in 1999, students in Kim Bollinger's sixth-grade science class at Westinghouse Elementary School, then part of the EA school district, put together a time capsule as the final part of their ongoing recycling project.
Westinghouse Elementary School closed in 2009 and now is home to the Westinghouse Arts Academy Charter School.
"At the time we didn't have paper recycling bins [in the school]," says Kim Reno, formerly Kim Bollinger. "We put boxes in everyone's room and had all of the teachers put their used paper in the box. My students once a month would load it into the back of my trunk and I would take it to the South Side and they paid you for the paper."
Read More