June 30, 2021 |
By Amanda B. Gillooly | Posted in: McKeesport and Region News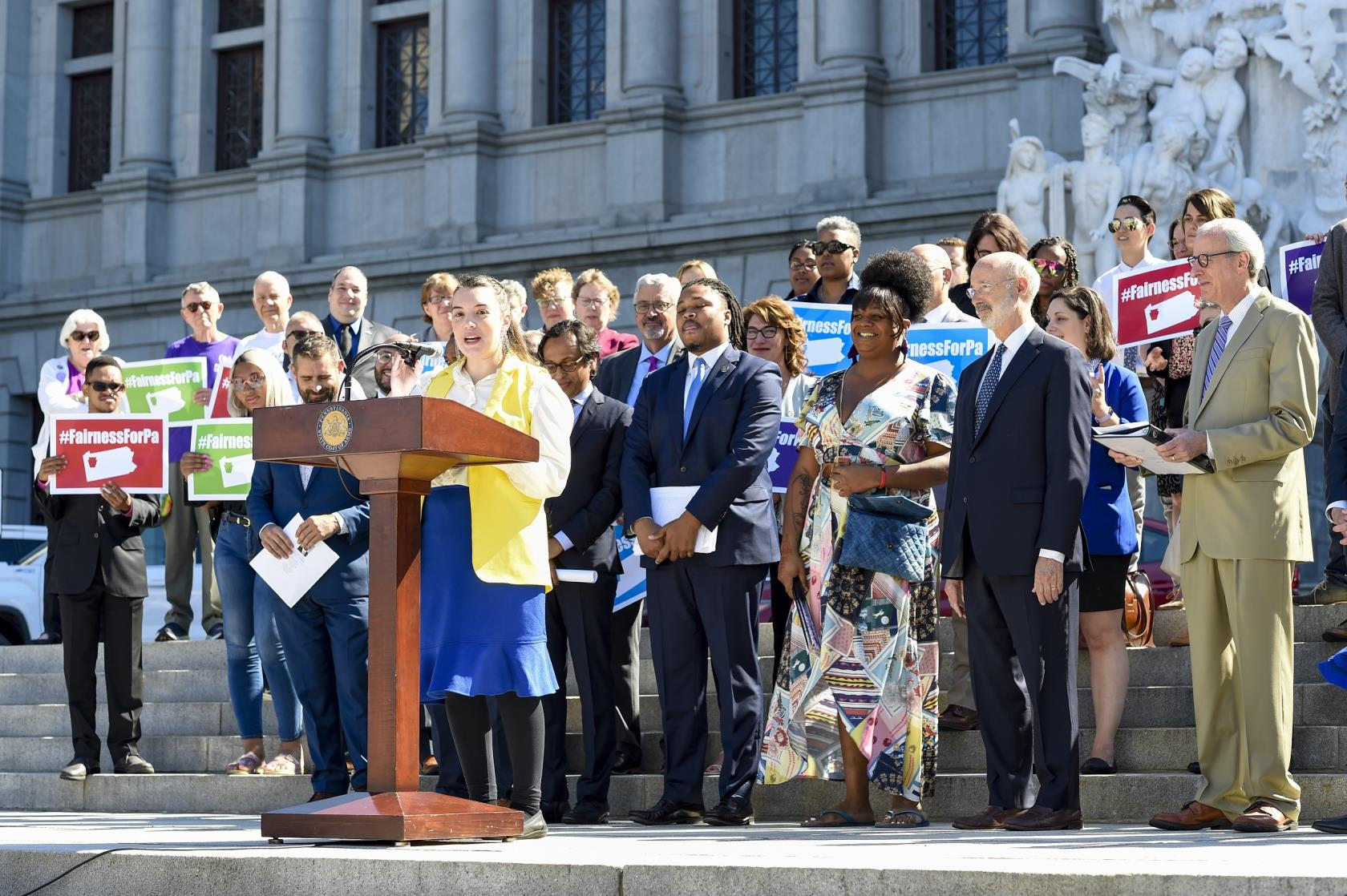 Pennsylvania Gov. Tom Wolf joined members of the state legislature and LGBTQ advocates on June 15 to unveil the PA Fairness Act. (Photo courtesy state Rep. Dan Frankel's office)
---
As a Pittsburgh-area LGBTQ rights advocate, Ciora Thomas has heard too many stories about how members of that community are discriminated against — from medical maltreatment to housing and employment discrimination.
As a Black trans woman, she's had those experiences herself.
But Thomas — founder of Sisters PGH, a Black and trans-led nonprofit based in Swissvale which provides resources for the transgender and gender non-conforming community — is hopeful that a piece of legislation introduced this month in the state House will help those stories and experiences be a thing of the past.
Read More