August 16, 2021 |
By Bonnijean Cooney Adams | Posted in: Entertainment, McKeesport and Region News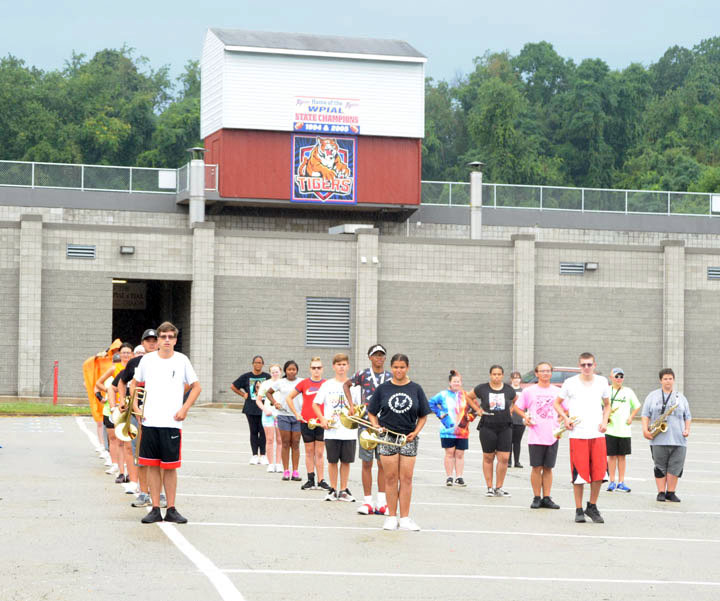 Some of the Tiger Band musicians prepare to step off during a short break from intermittent heavy rain during their annual camp. (Bonnijean Cooney Adams photo for Tube City Almanac)
If you go...

"SOLARbration!" parent and public preview night

Where: Weigle-Schaeffer Memorial Stadium
At McKeesport Area High School

When: 6 p.m. Aug. 26

A giant sun prop stage in the middle of the field will be featured when McKeesport Area High School Marching Band kicks off its 2021 season with a return to competitions, festivals, and home and away football game performances.
"We wanted it to be exciting, festive, happy, a celebration of life," band director Drew DeCarlo said of the "SOLARbration!" theme.
Band booster Mark St. Clair designed the sun prop, with painting by Anna Chapell.
A trailer for the show in May on the band's YouTube site showcased how different cultures throughout history have celebrated the sun. "After last year (with COVID-related performance restrictions and other difficulties), we wanted something very different," DeCarlo said. "There is a lot of percussion, even a rainforest-like sound."
Read More