June 30, 2022 |
By Vickie Babyak | Posted in: McKeesport and Region News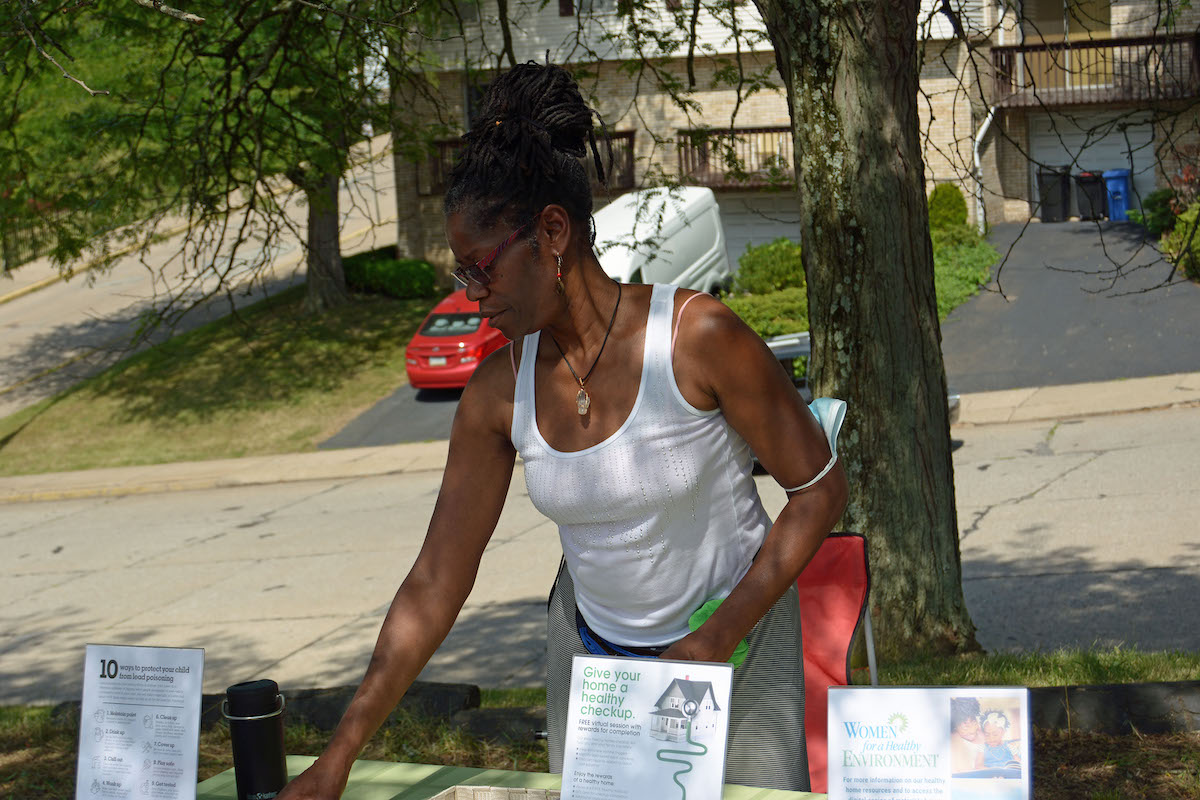 Germaine Gooden-Patterson from Women for a Healthy Environment is arranging her table of information and pamphlets. She said, "Health is important and people may not know about all the resources available." (Vickie Babyak photo for Tube City Almanac)
---
Take Action Mon Valley hosted a resource fair on Saturday in the parking lot of New Beginnings Ministry, Inc.
The resource fair focused on McKeesport's Hi View Gardens residents but everyone was welcome to attend the event. TAMV hosted the fair to introduce residents to resources they may not have been aware of and to provide a fun-filled day for children.
Residents have been working with the Community Justice Project, a nonprofit legal assistance firm, addressing poor living conditions that were not being corrected by previous management, said Fawn Walker-Montgomery, executive director of TAMV.
She said there's some improvement but TAMV continues their support for the community.
Read More